From the instant I first laid eyes on Aimee's GORGEOUS black wedding gown, I just knew I was in for a super-fun, spontaneous wedding day! The entire time "getting ready" Aimee was all smiles and laughs with hardly a care in the world. Never an awkward moment. Finally, I had the opportunity to meet James, and the two just looked so happy and heartwarming together every moment that I photographed them.
I actually had no idea the Borgata in Atlantic City hosted weddings prior to this one, but was pleasantly surprised at the couple of cool nooks and cranny's we found to use for photo opportunities. Of course, as with most of my clients, Aimee and James were more interested in candids of them laughing and enjoying moments with their close friends and family, so I hope my second shooter Miguel and I were able to do it justice!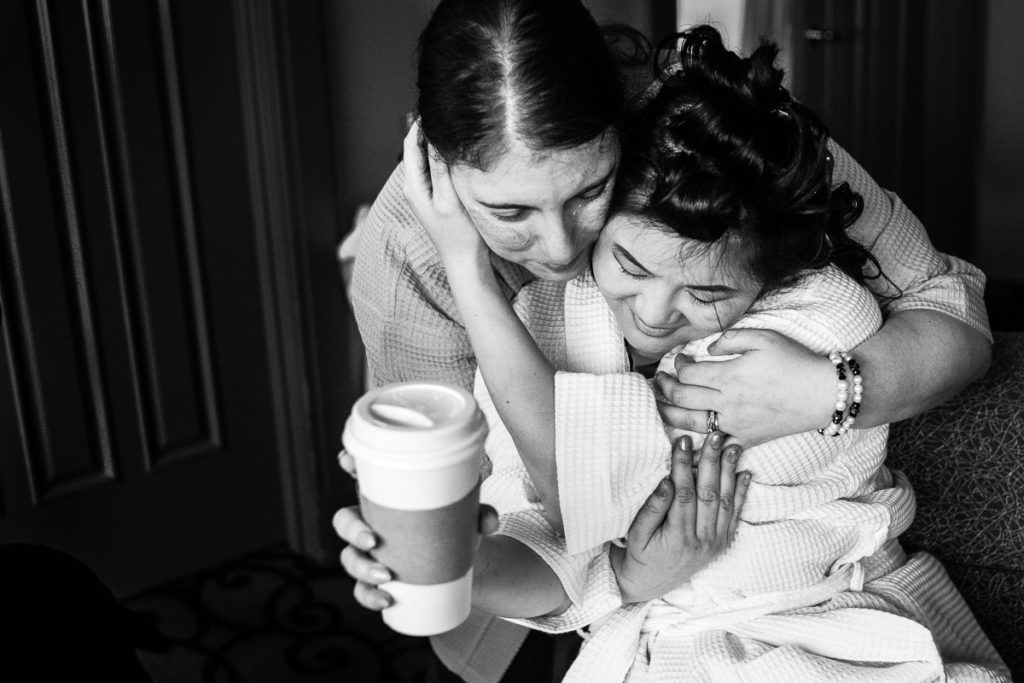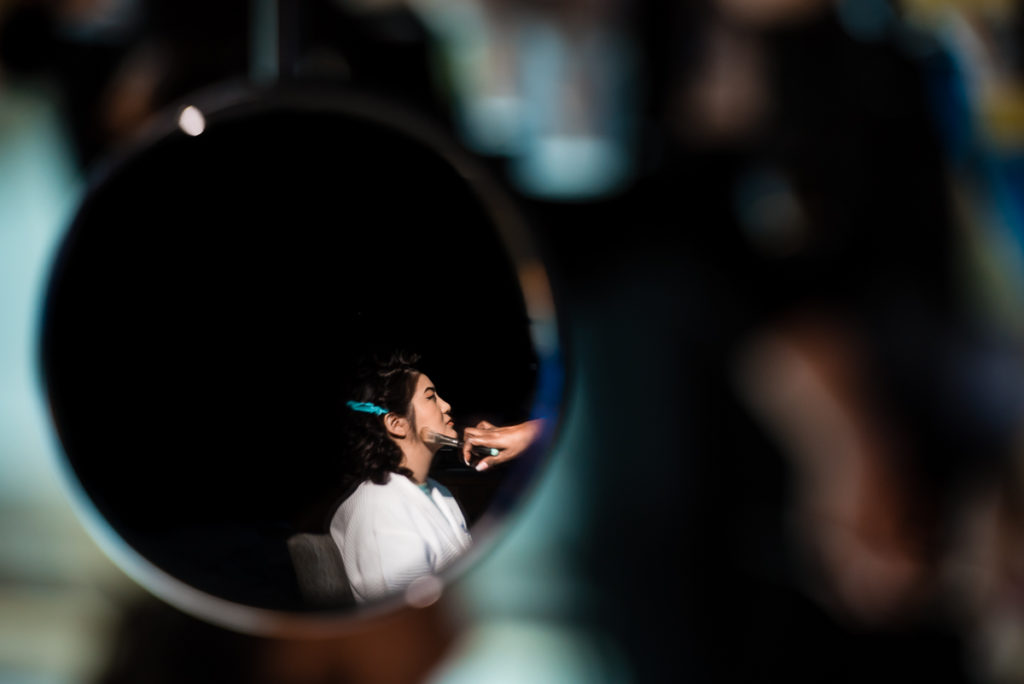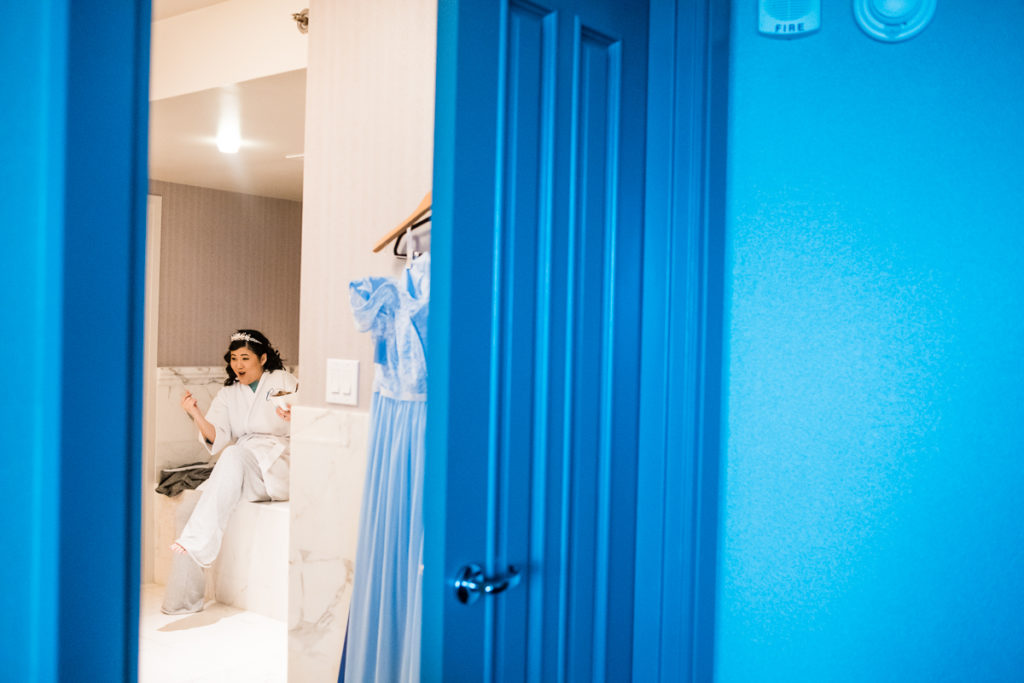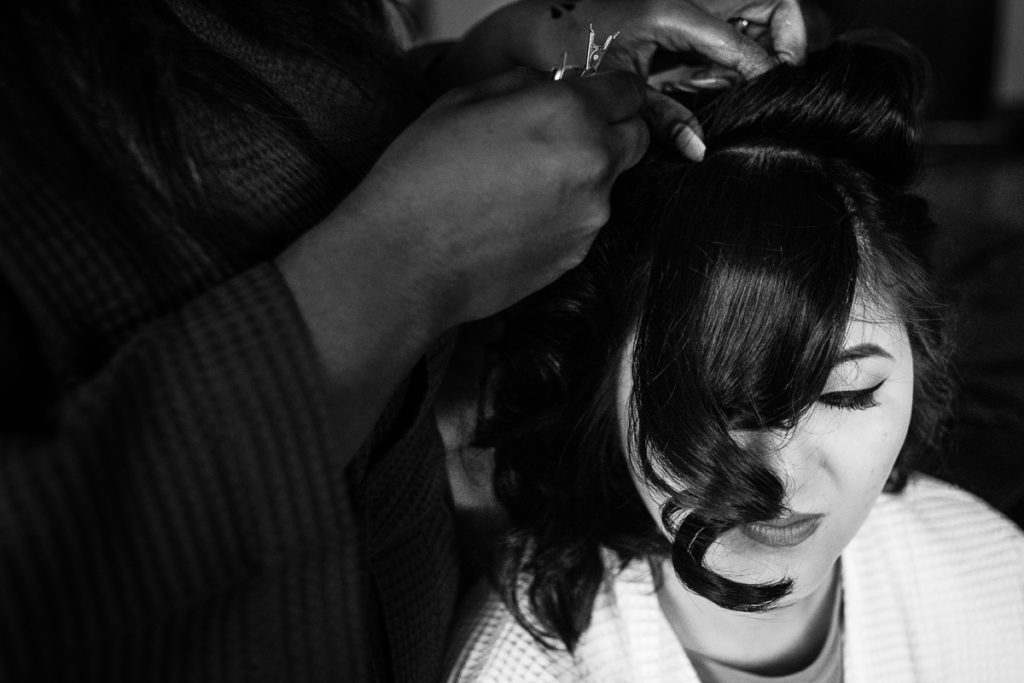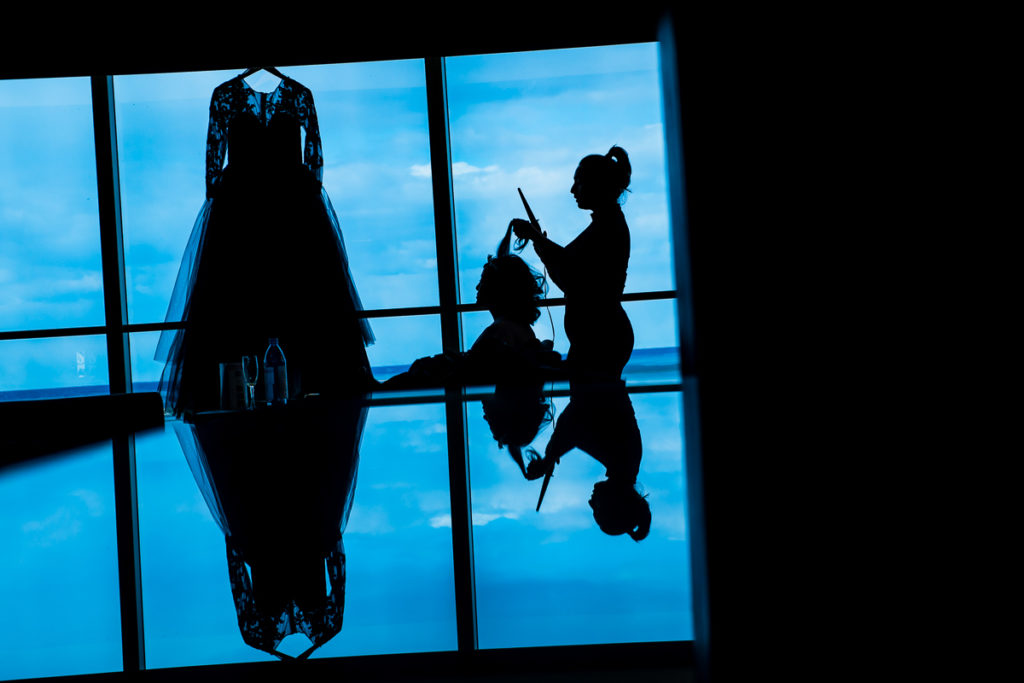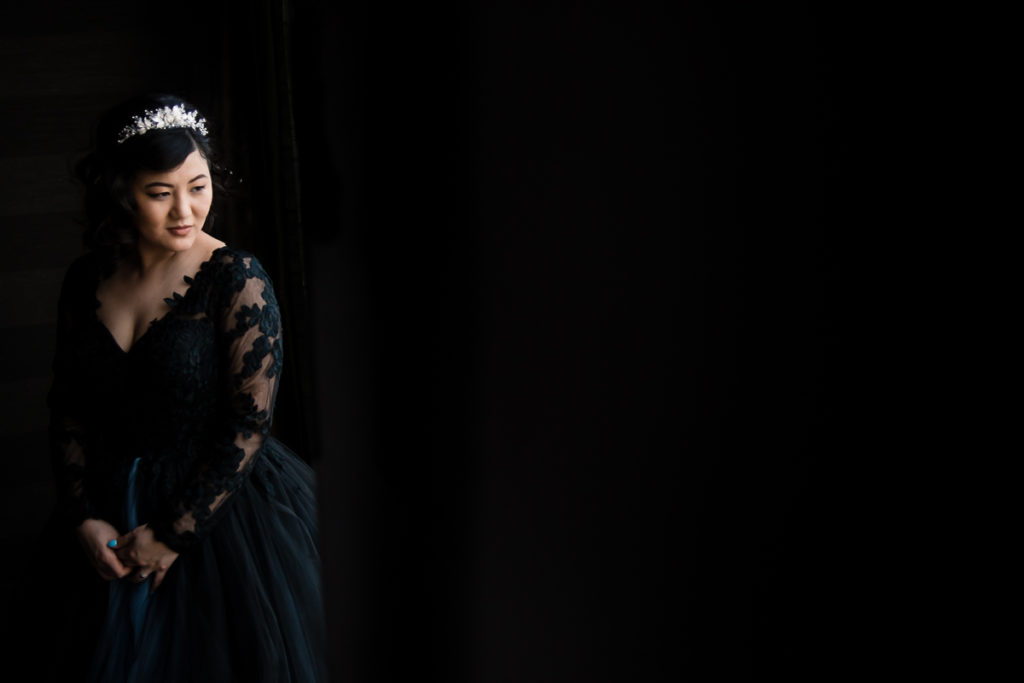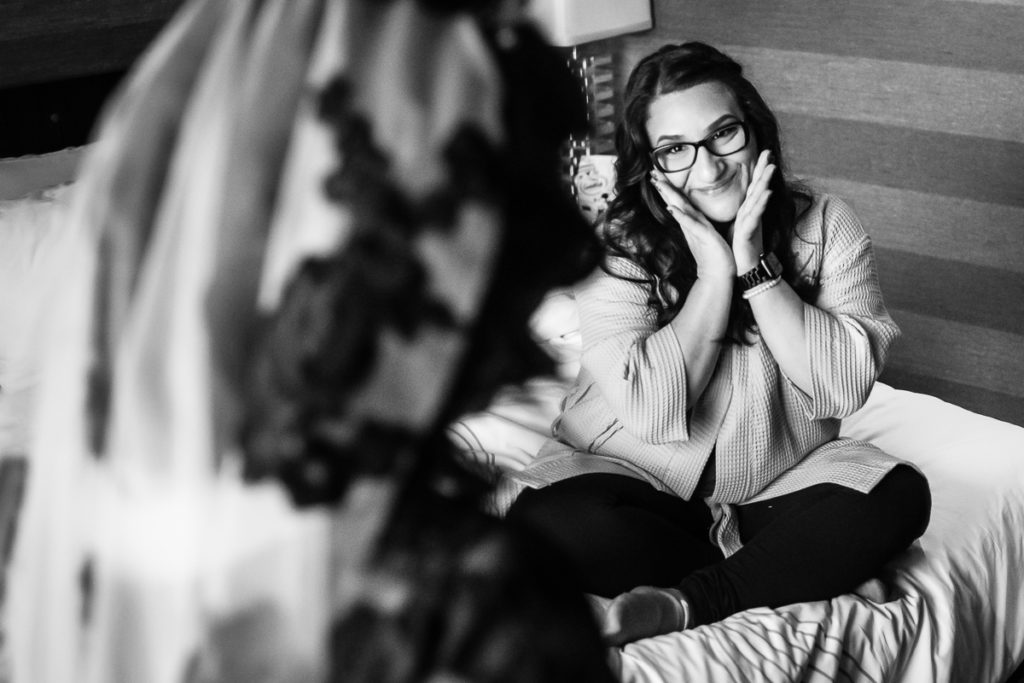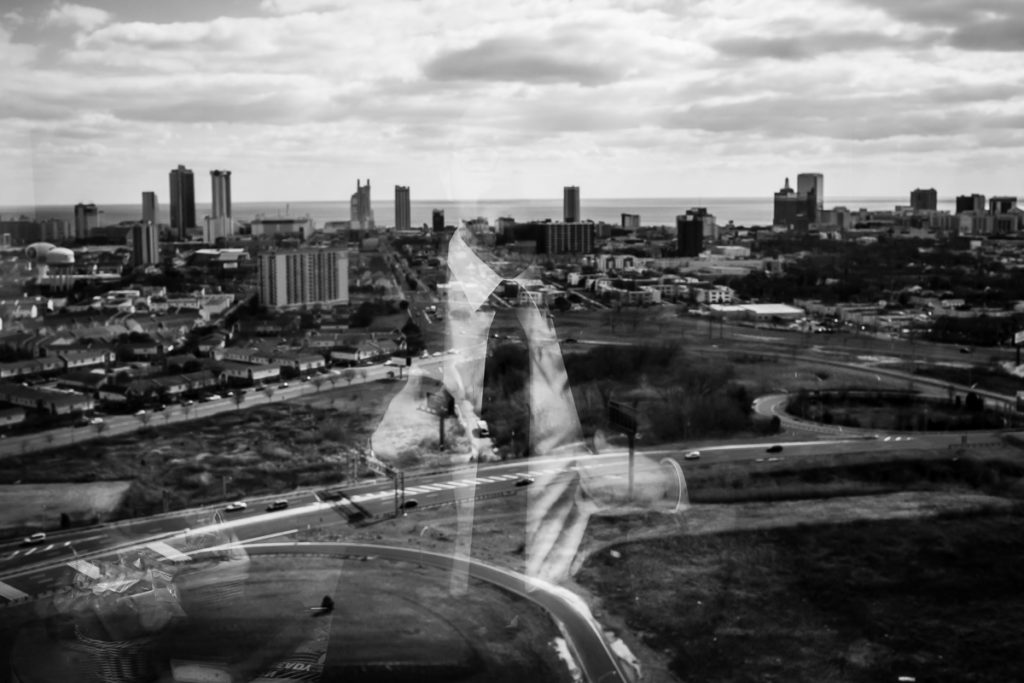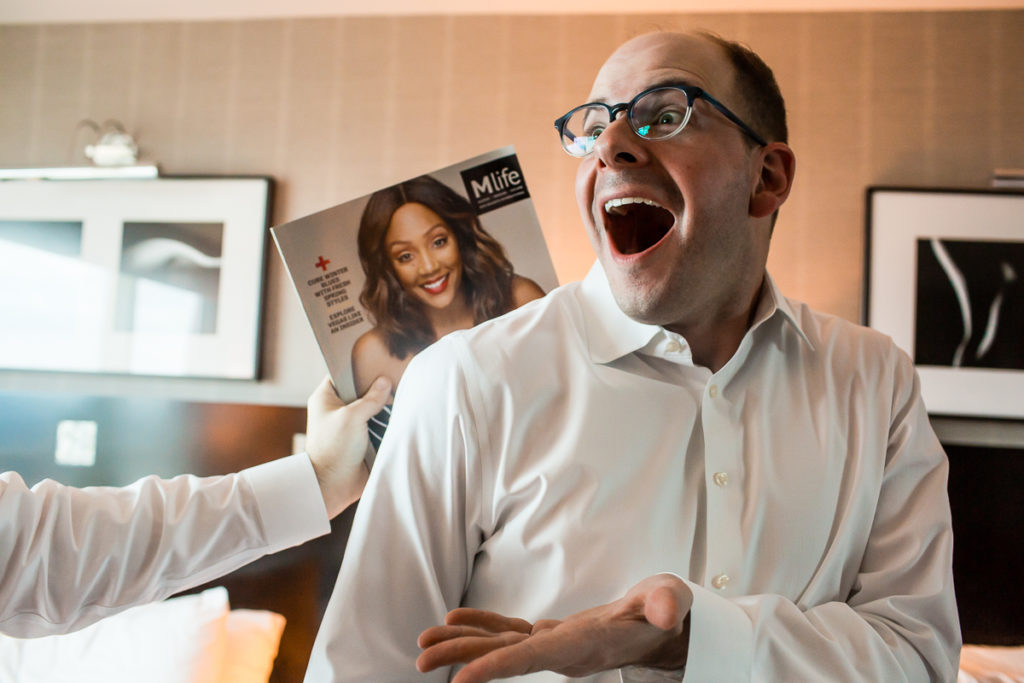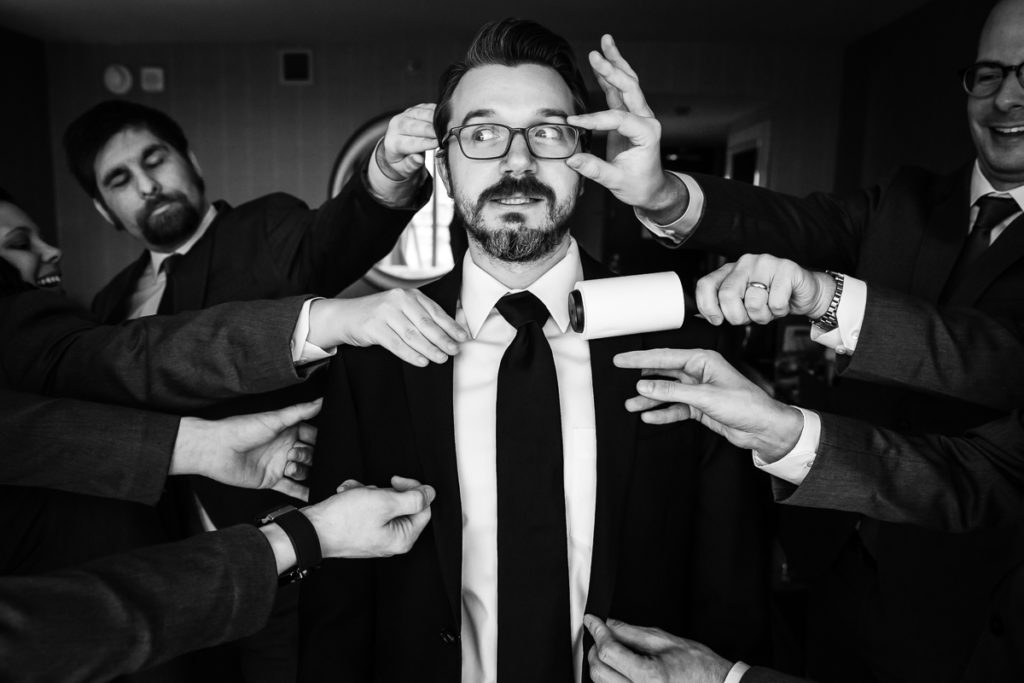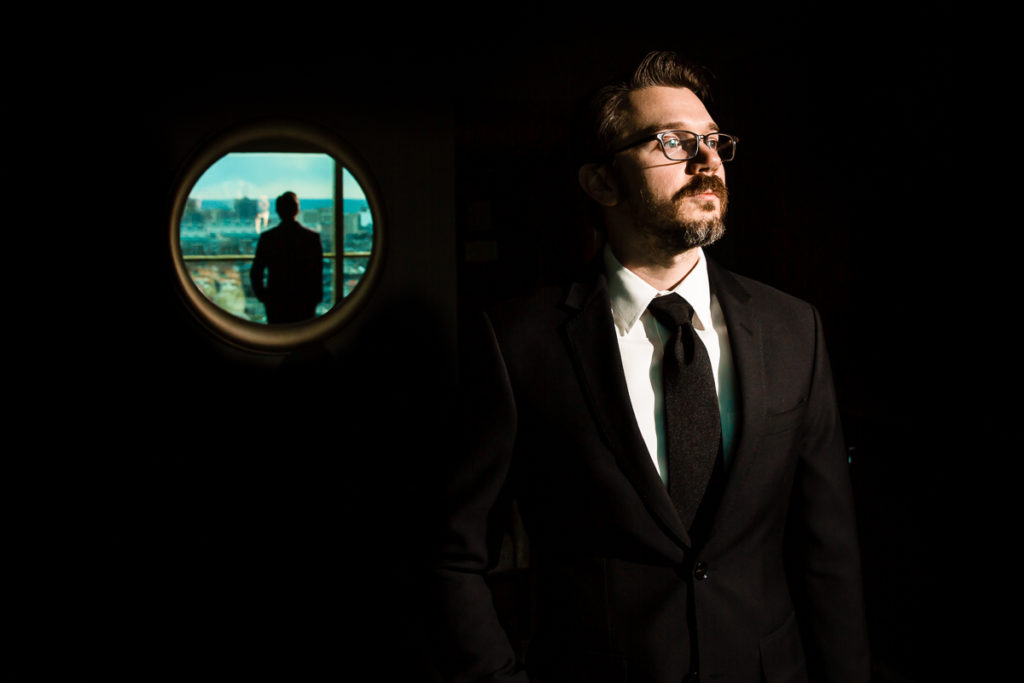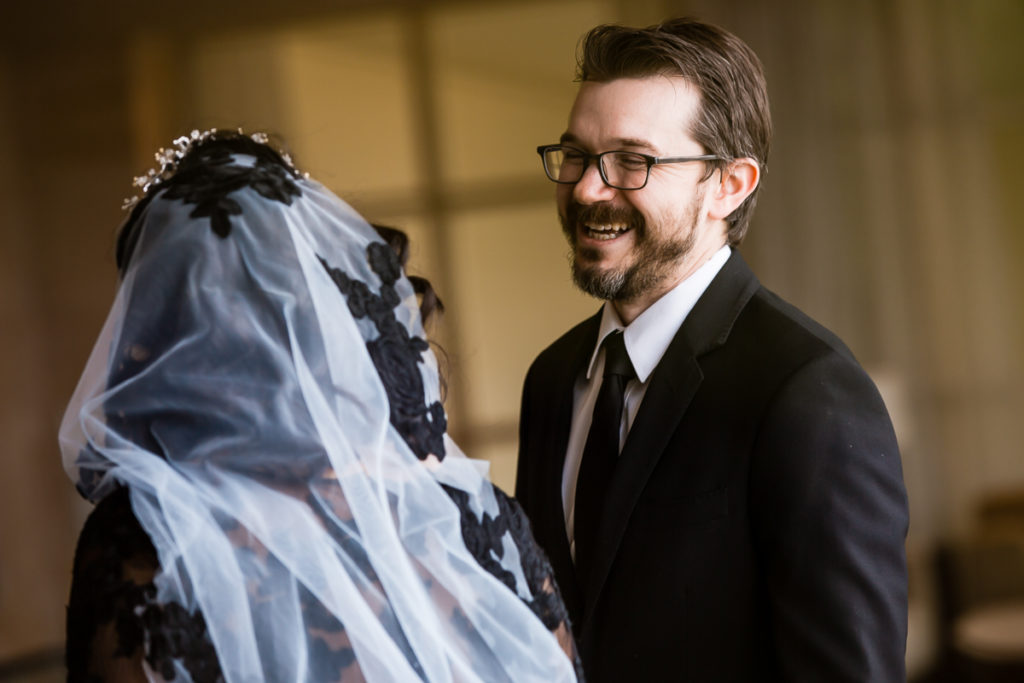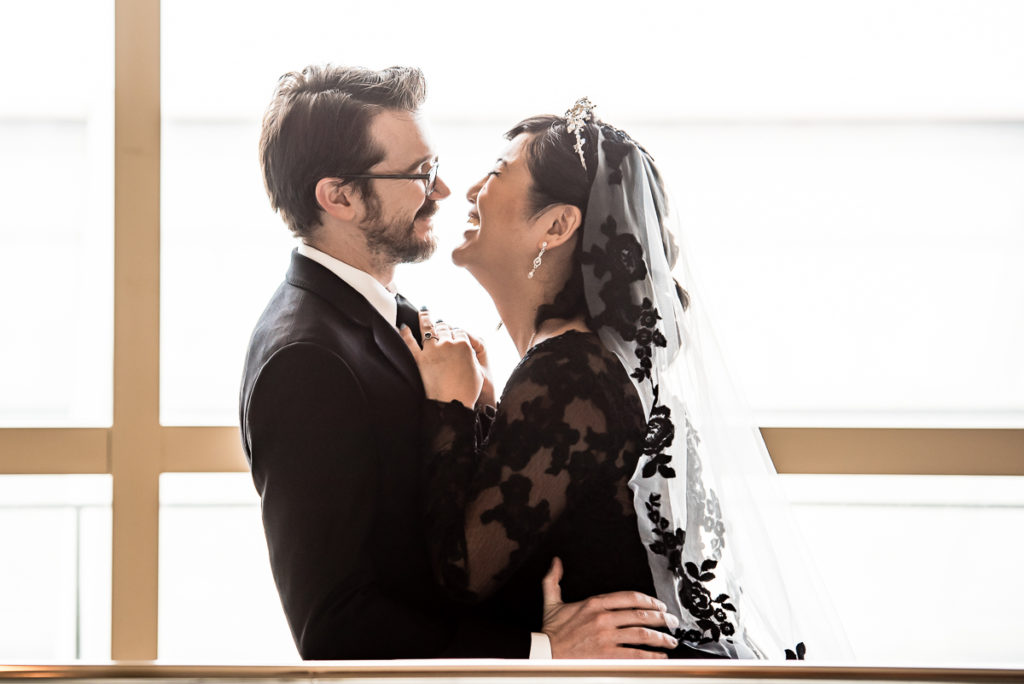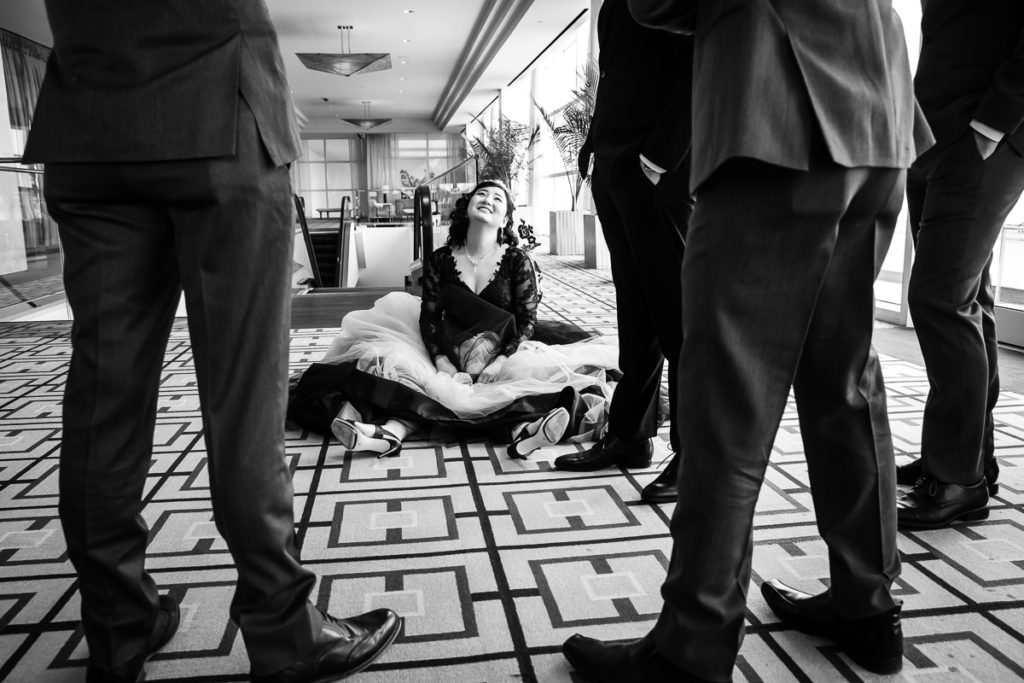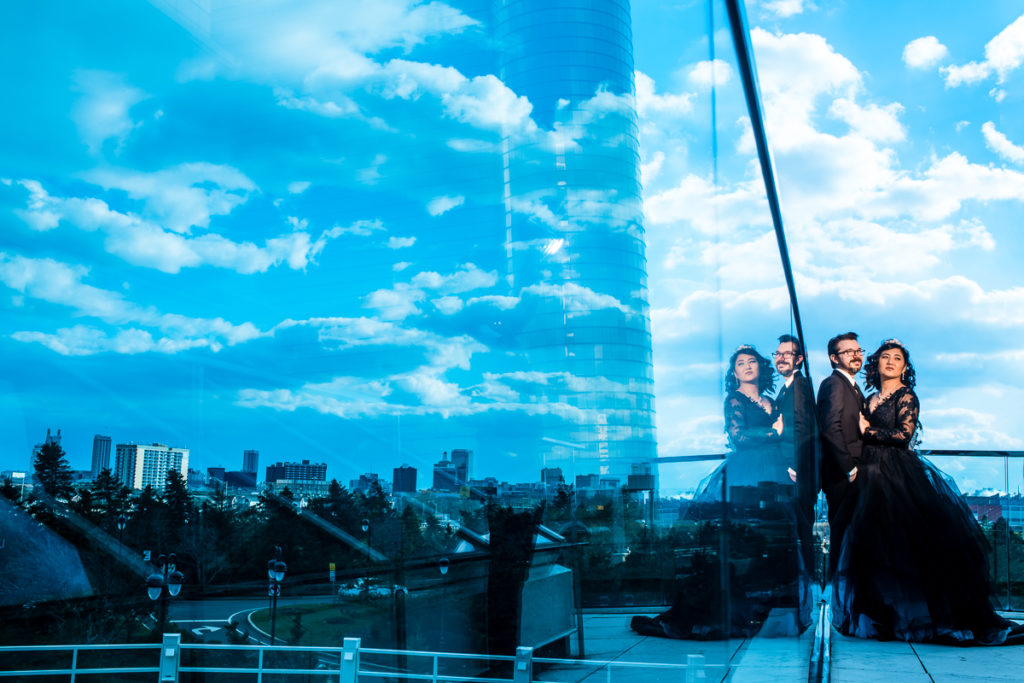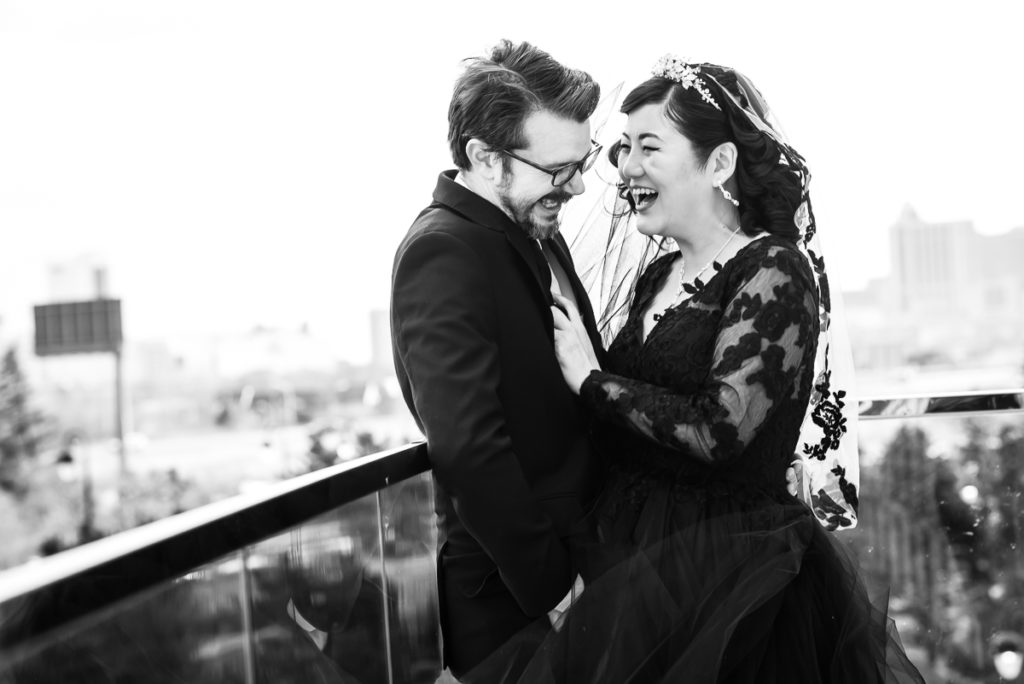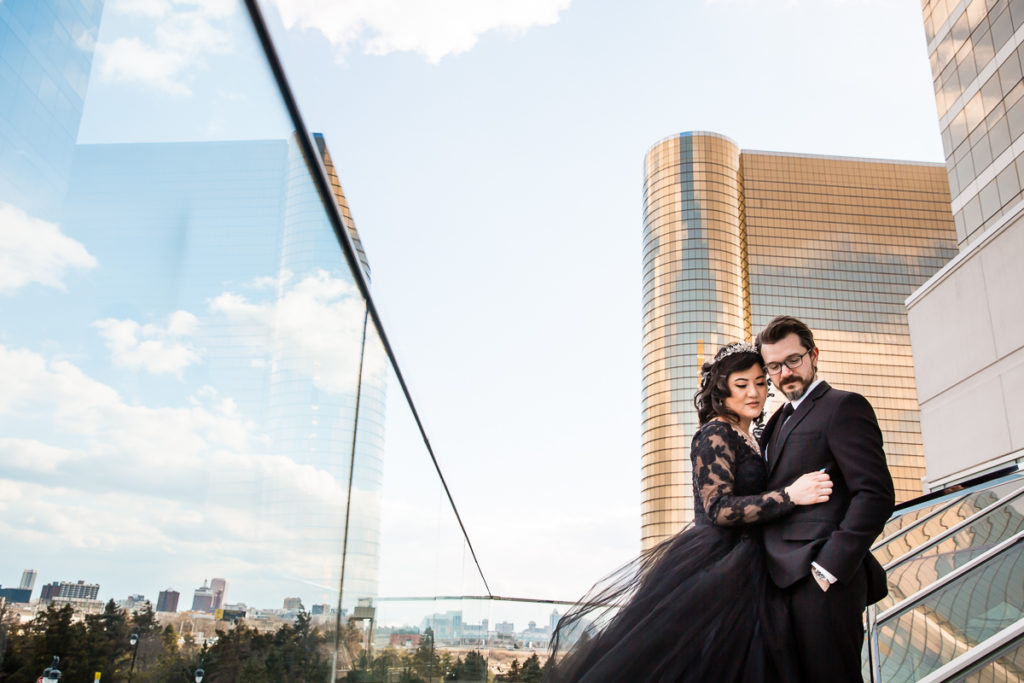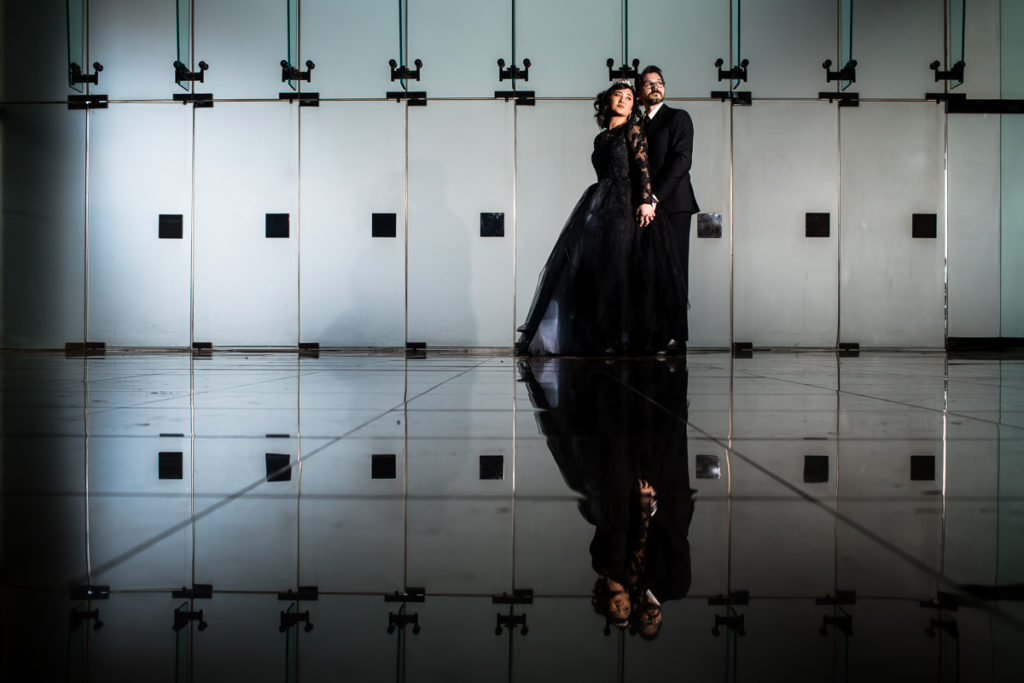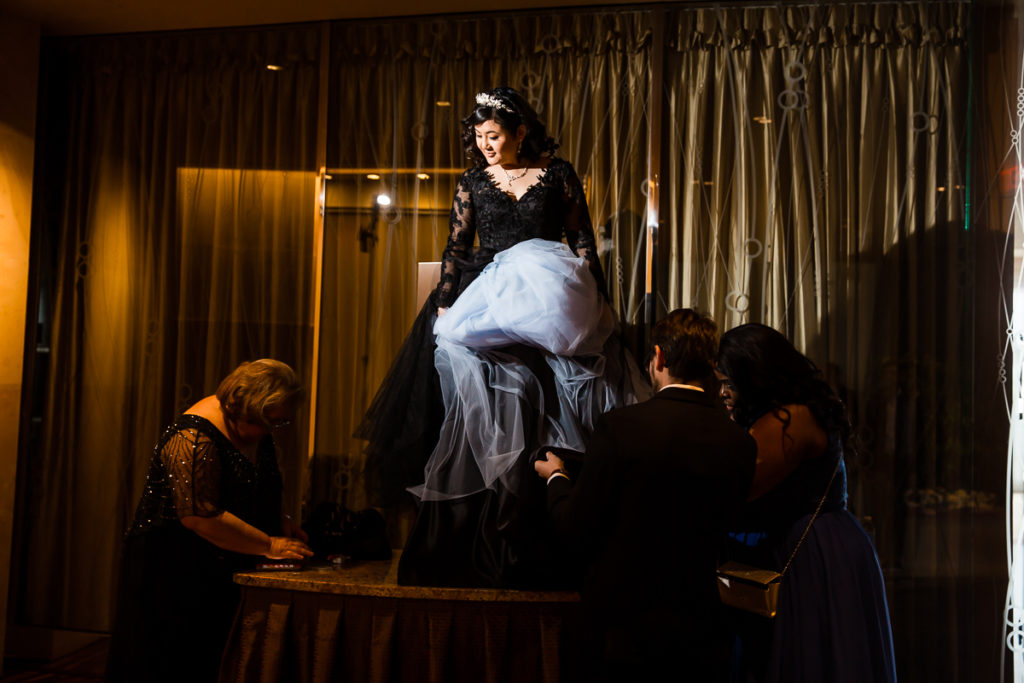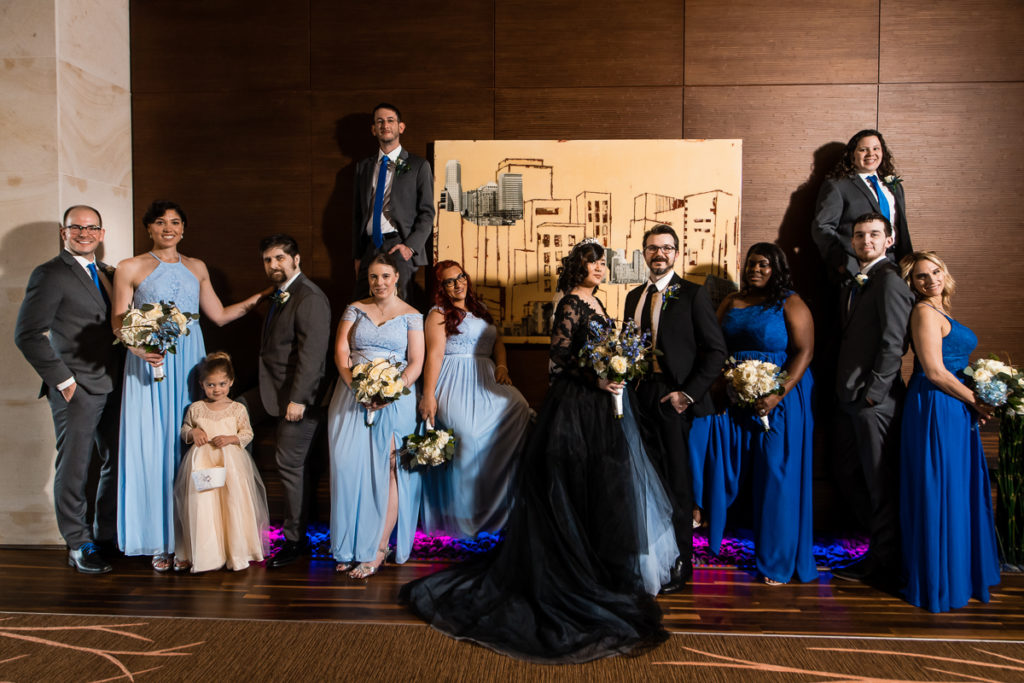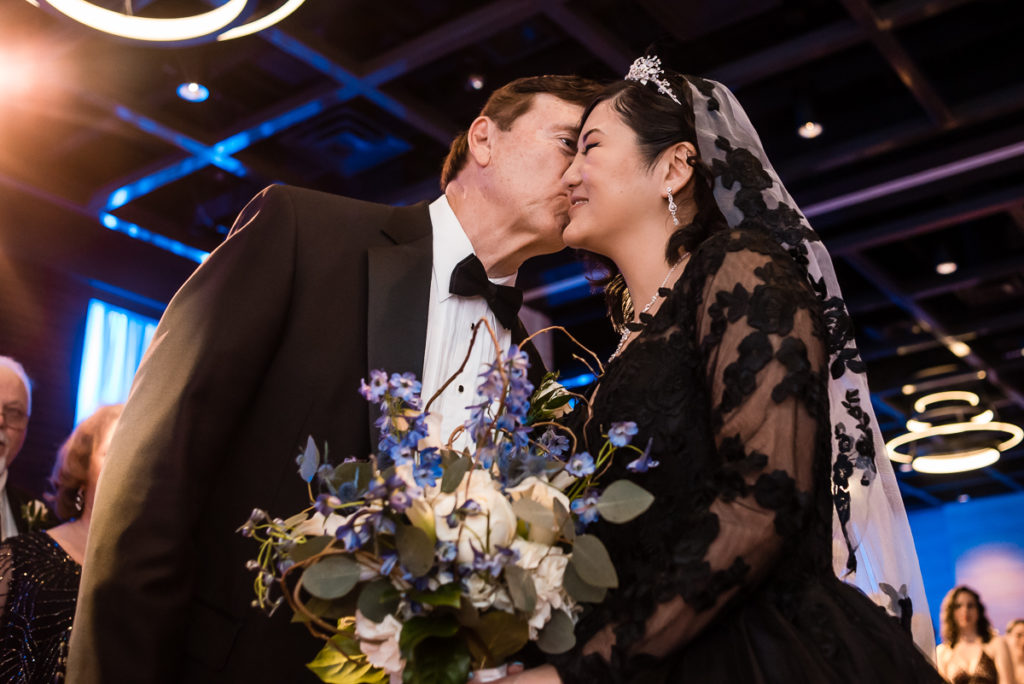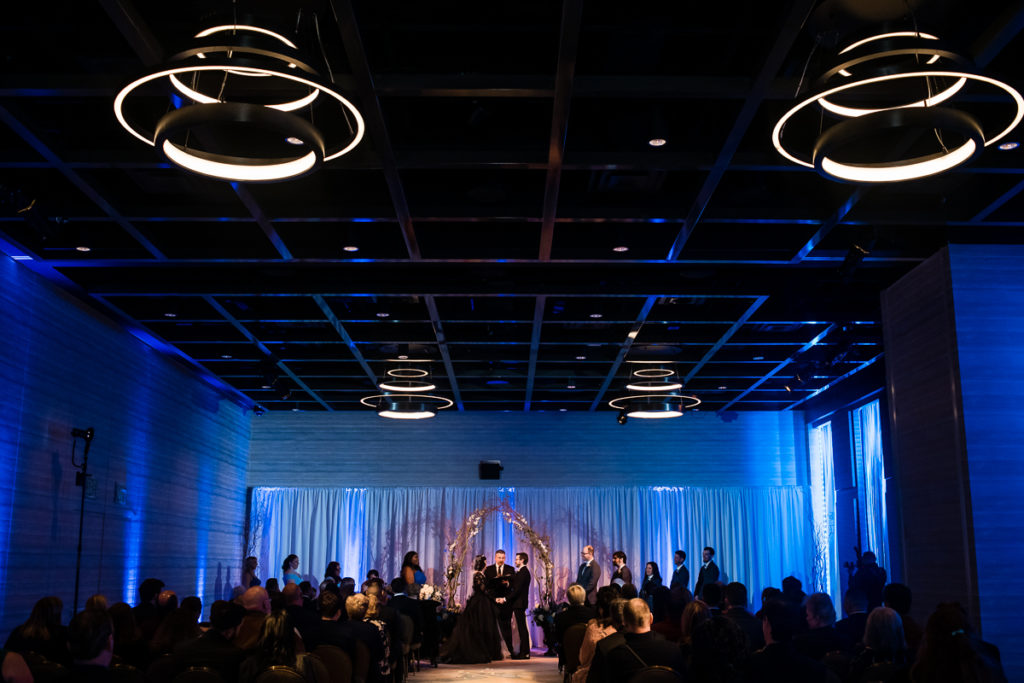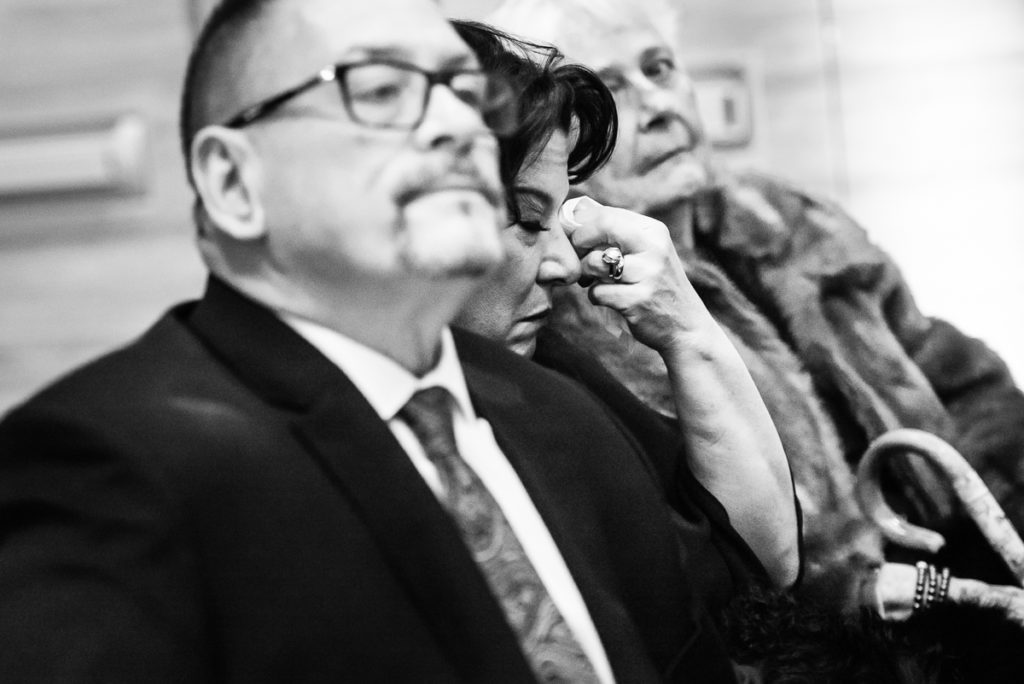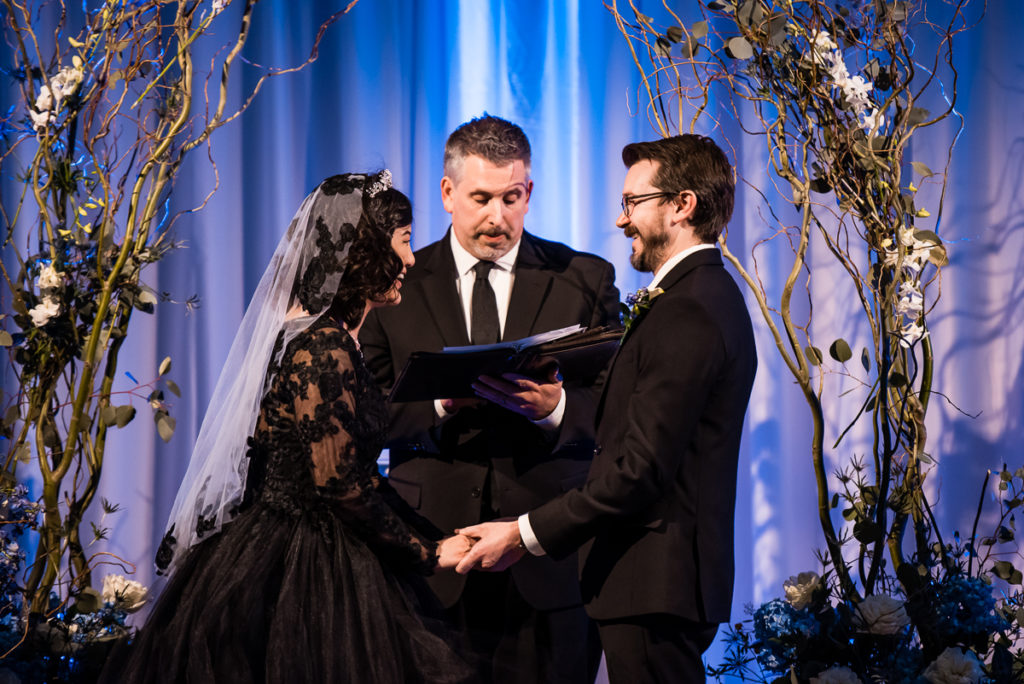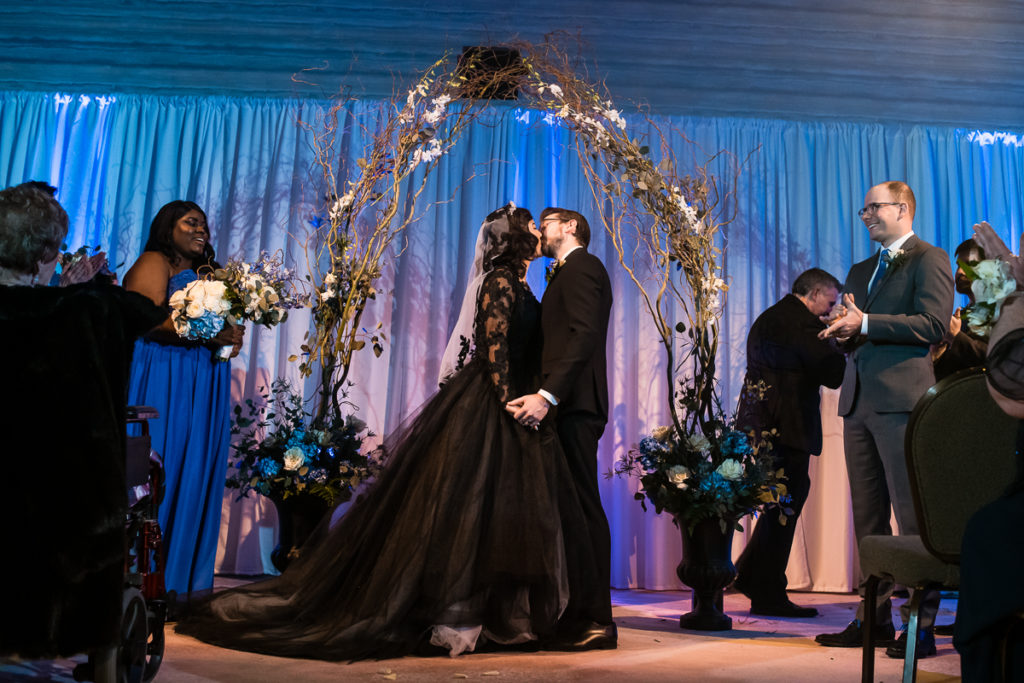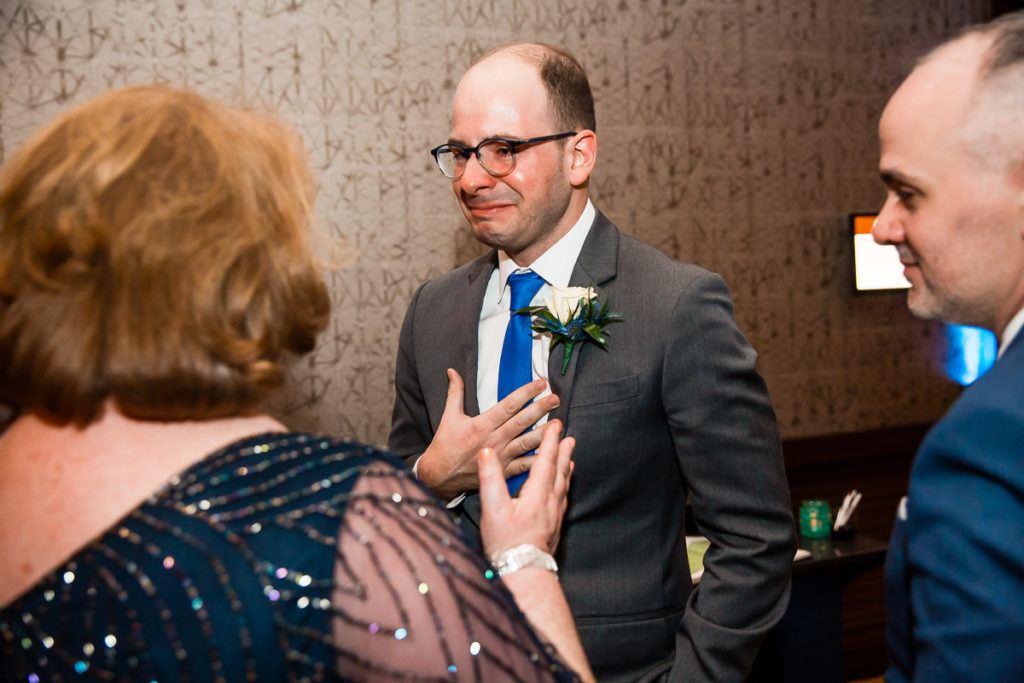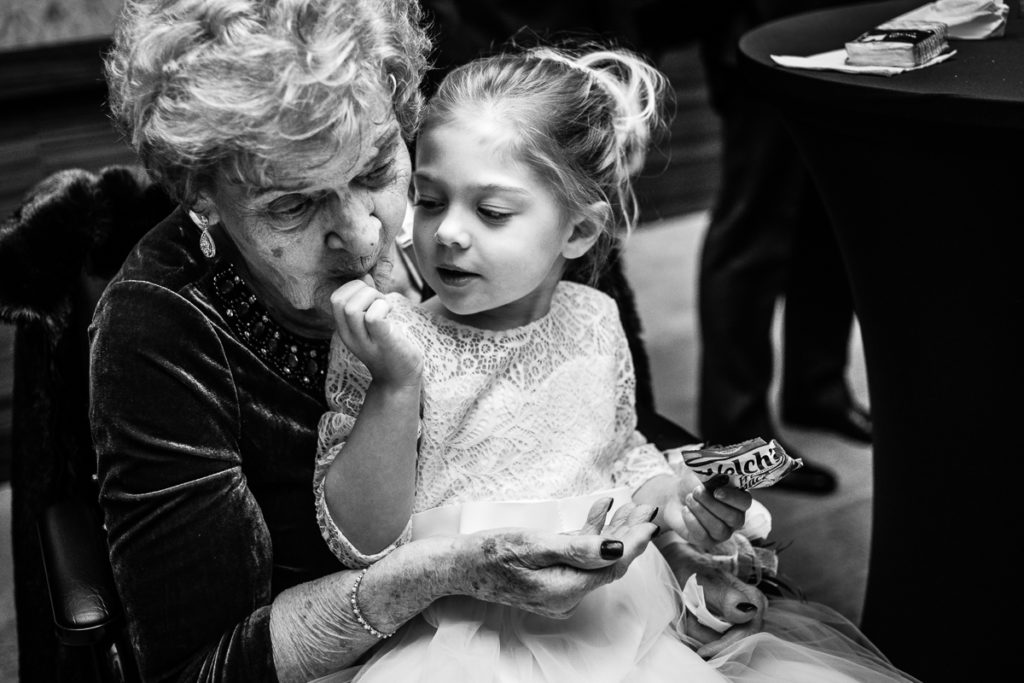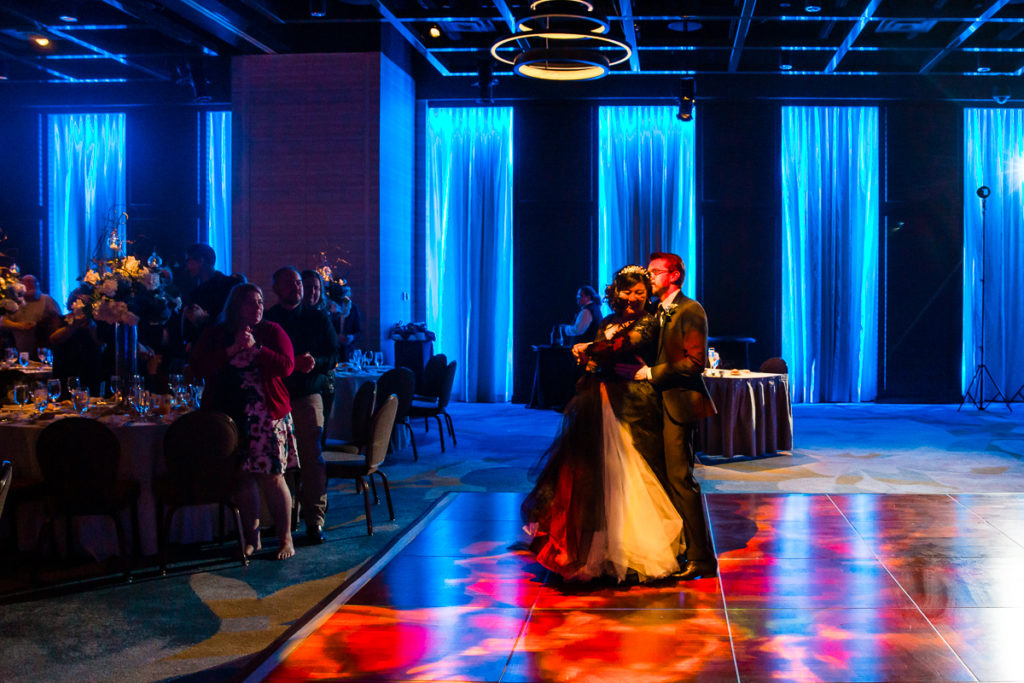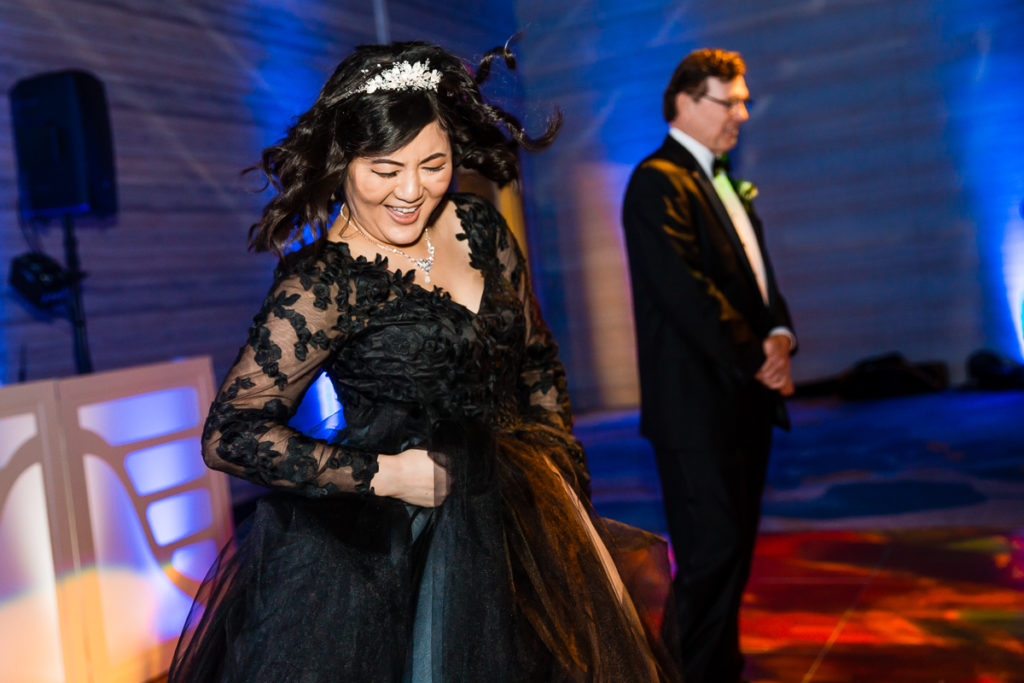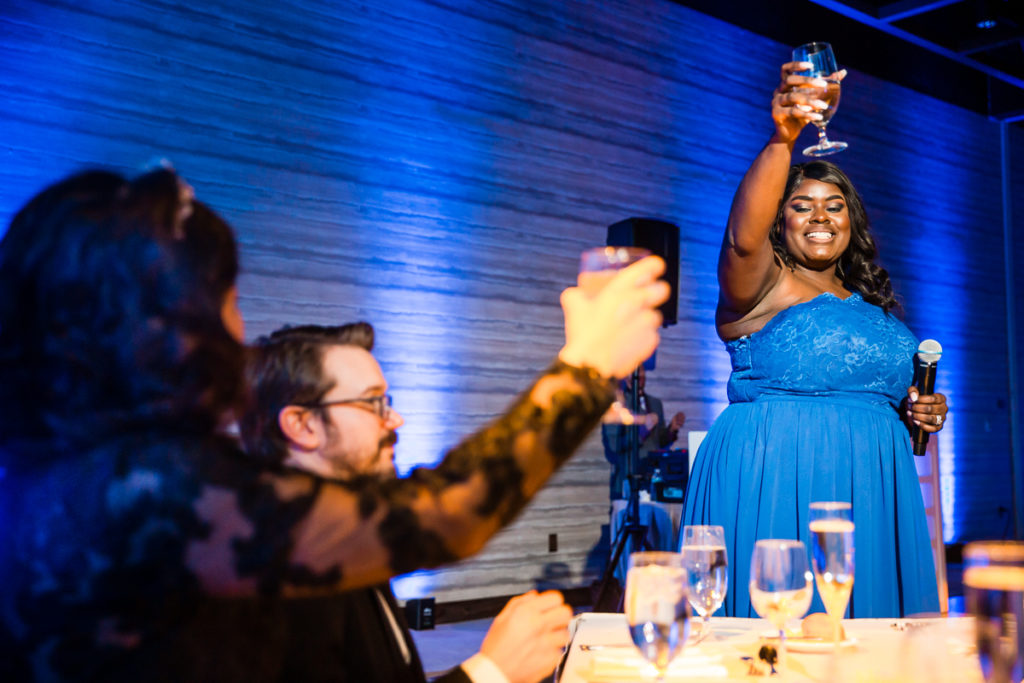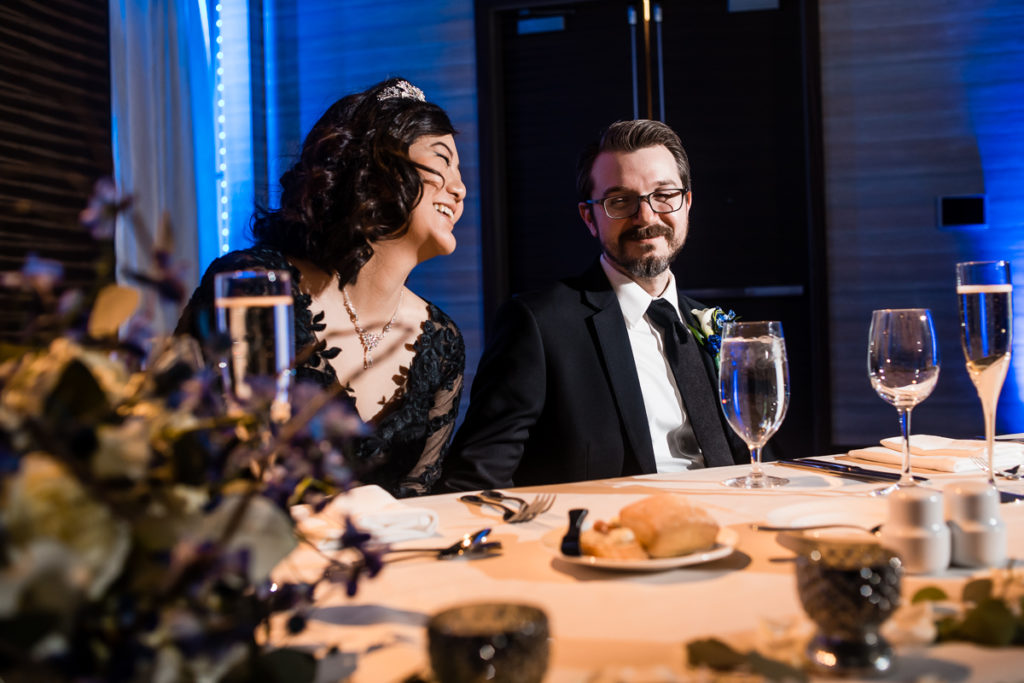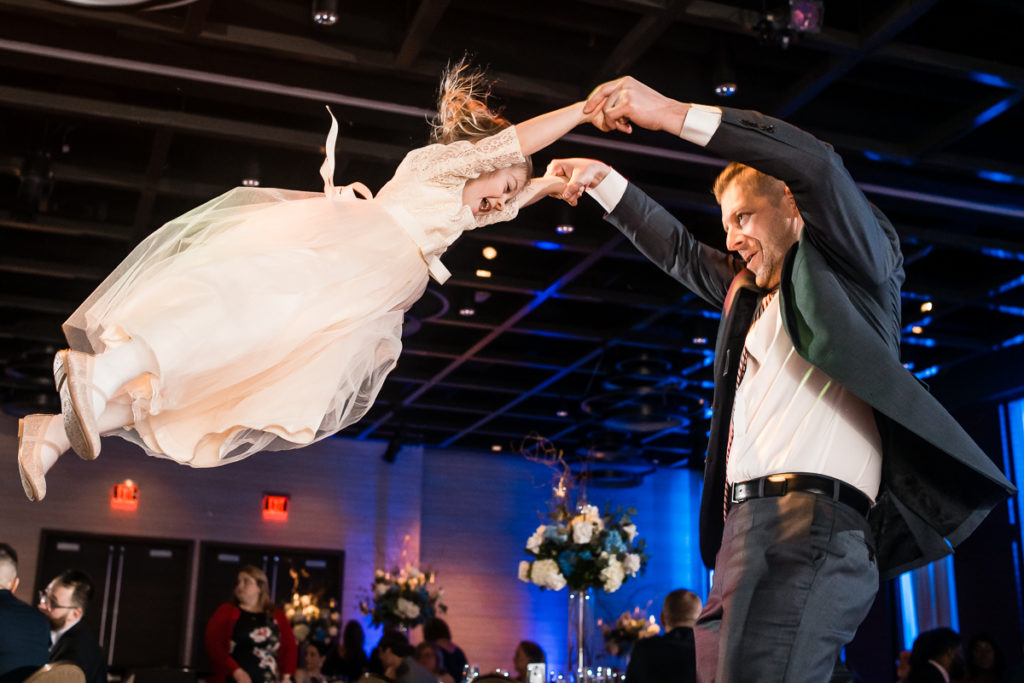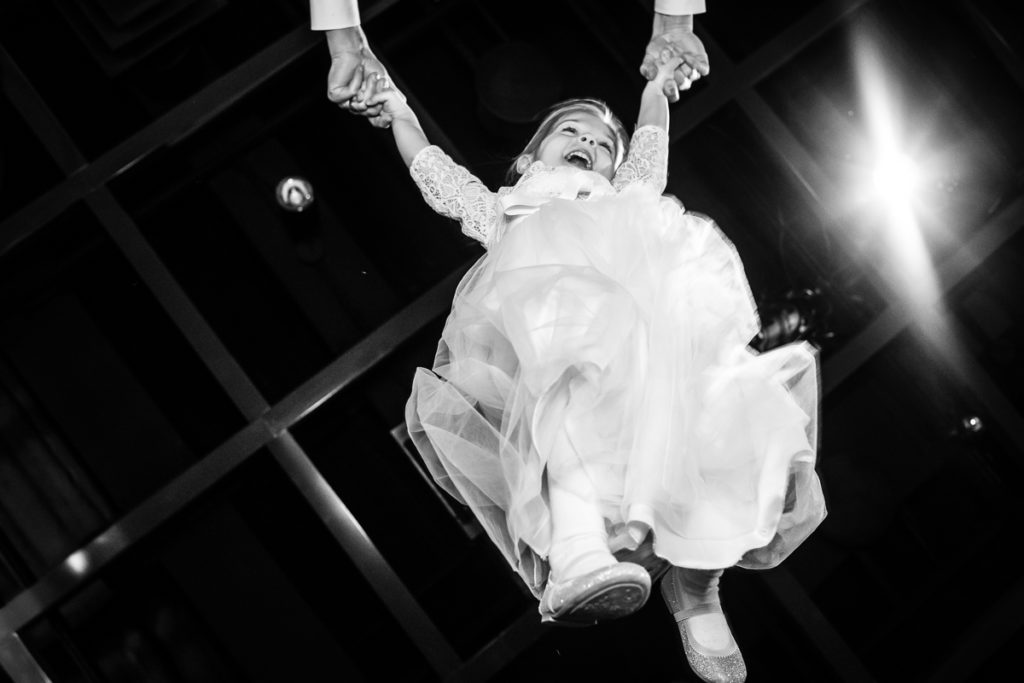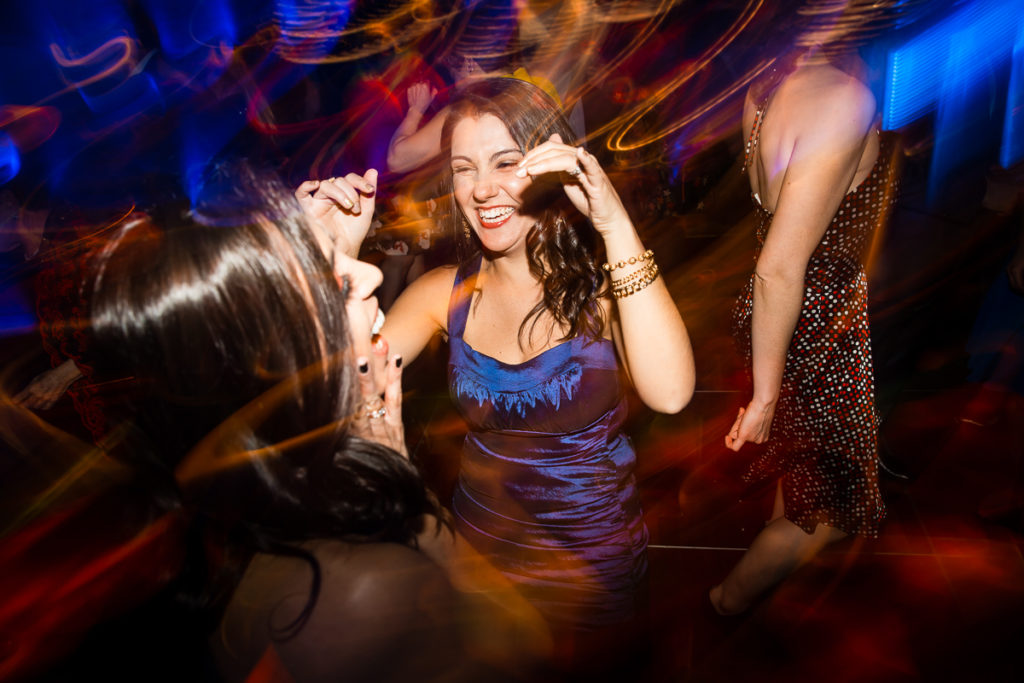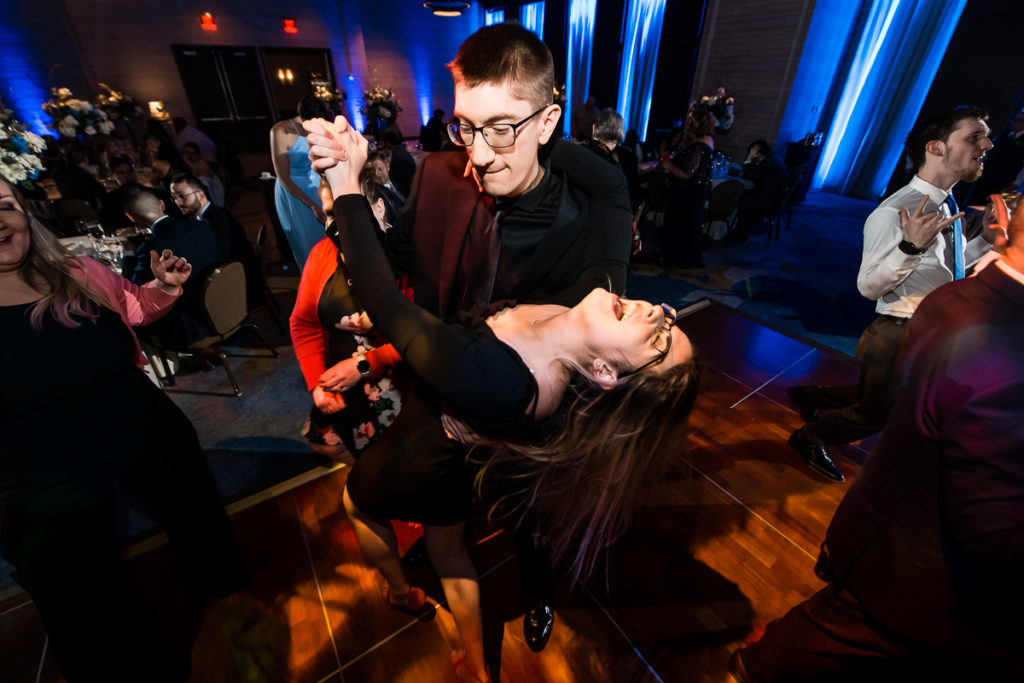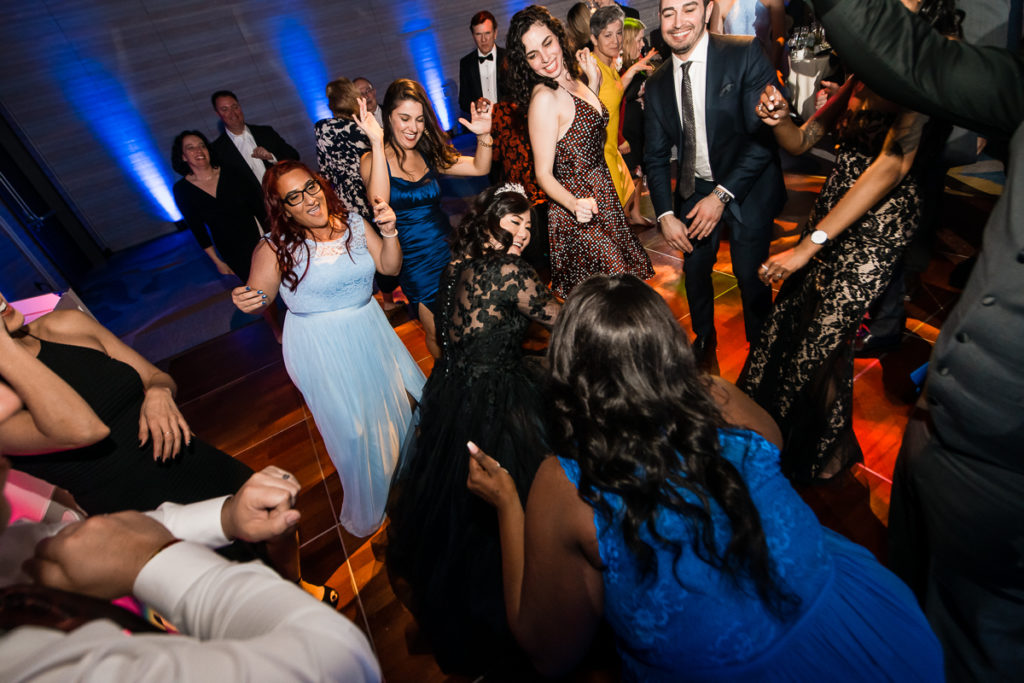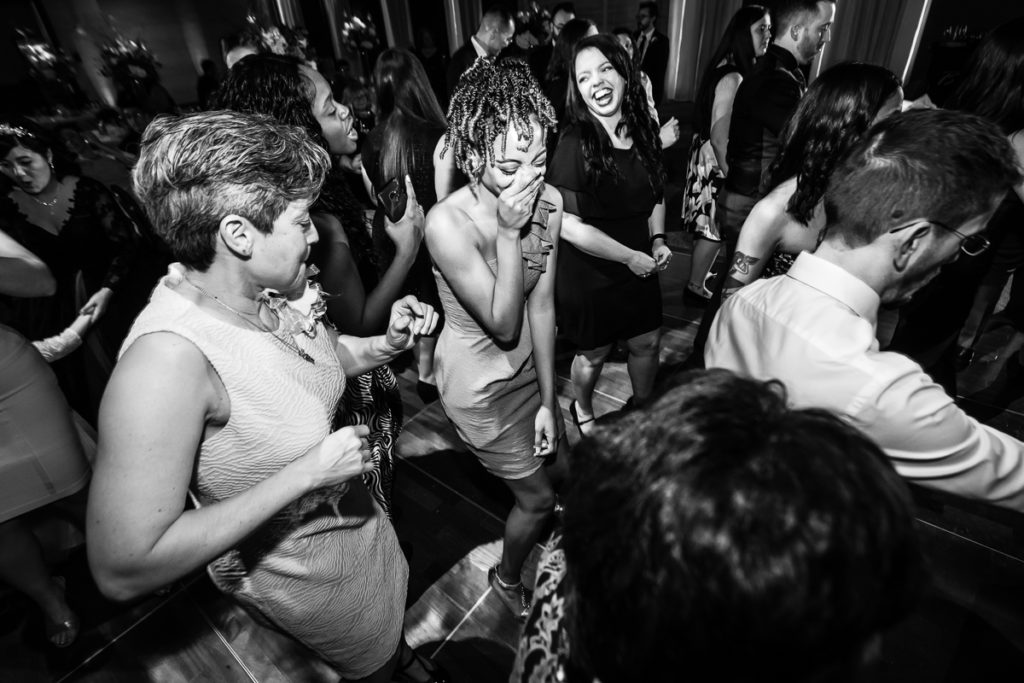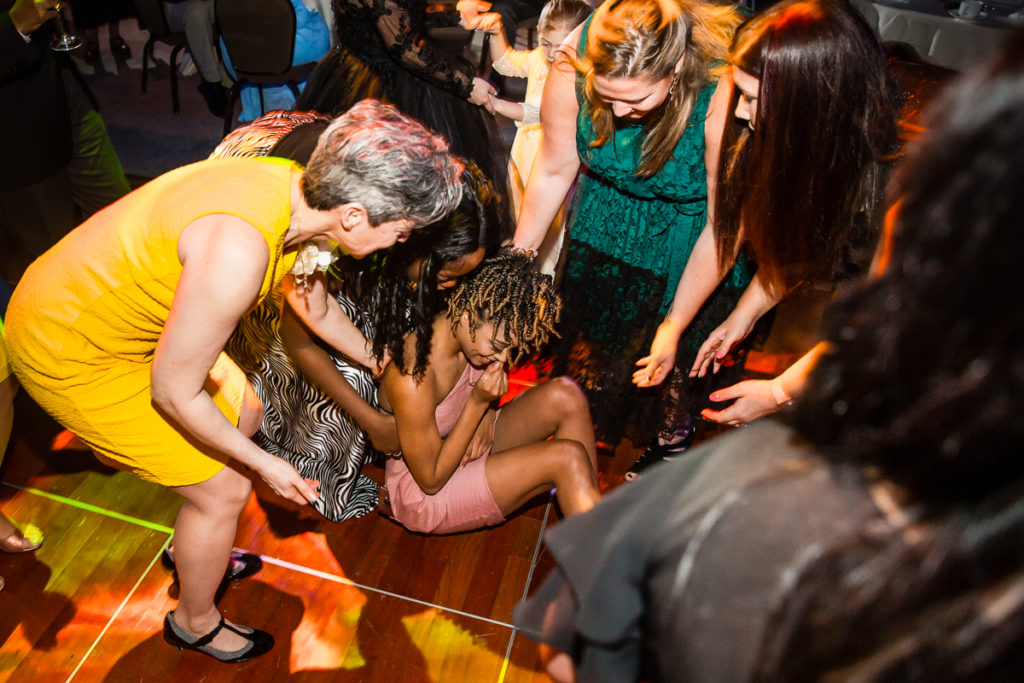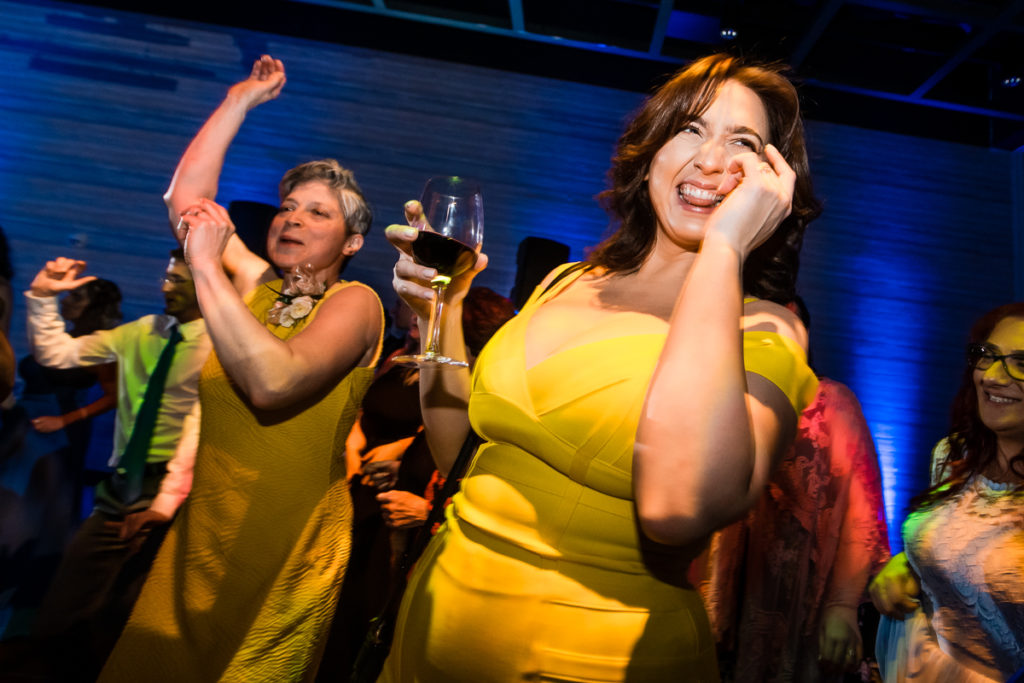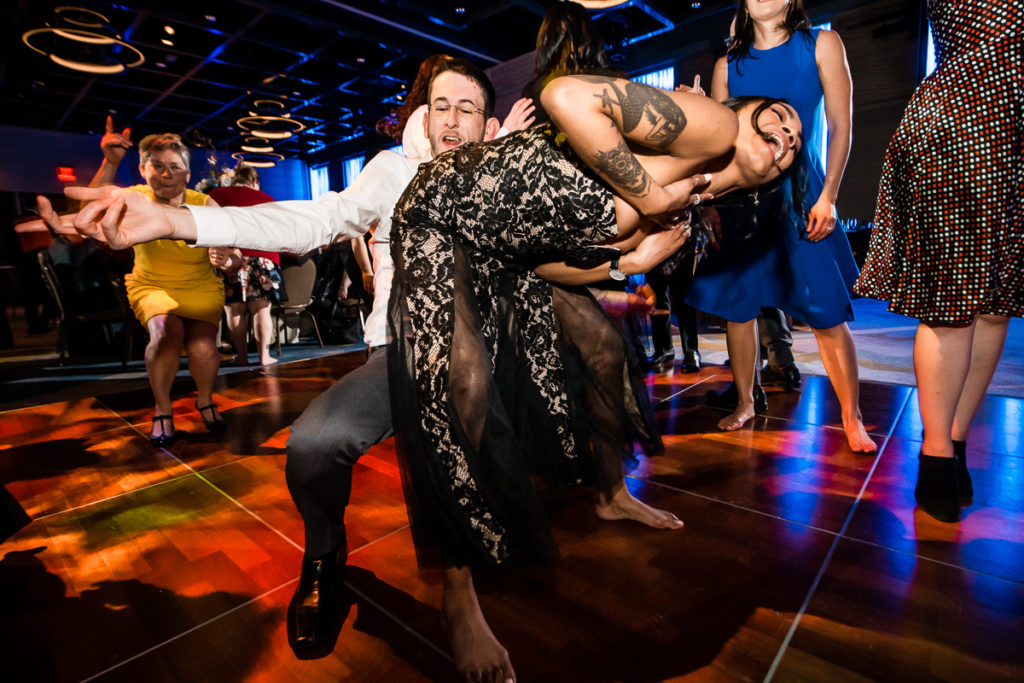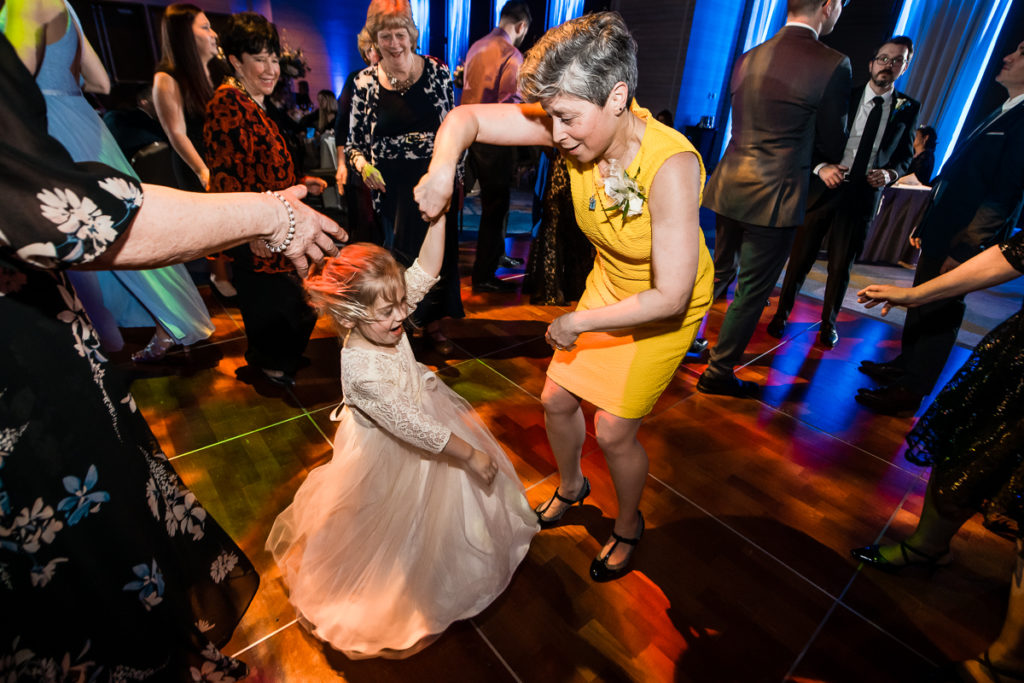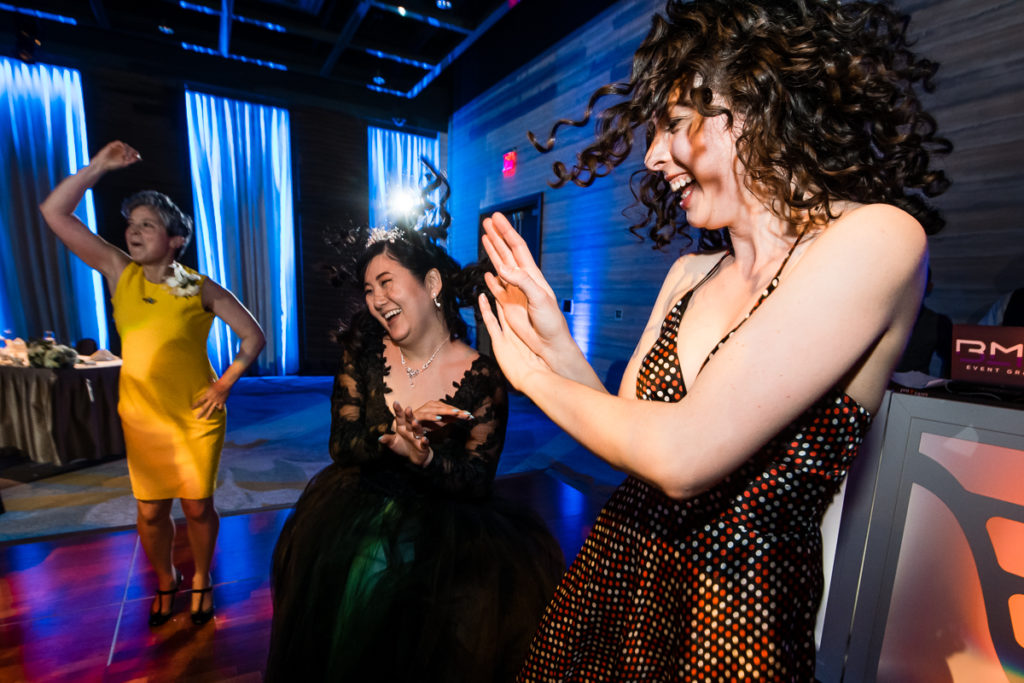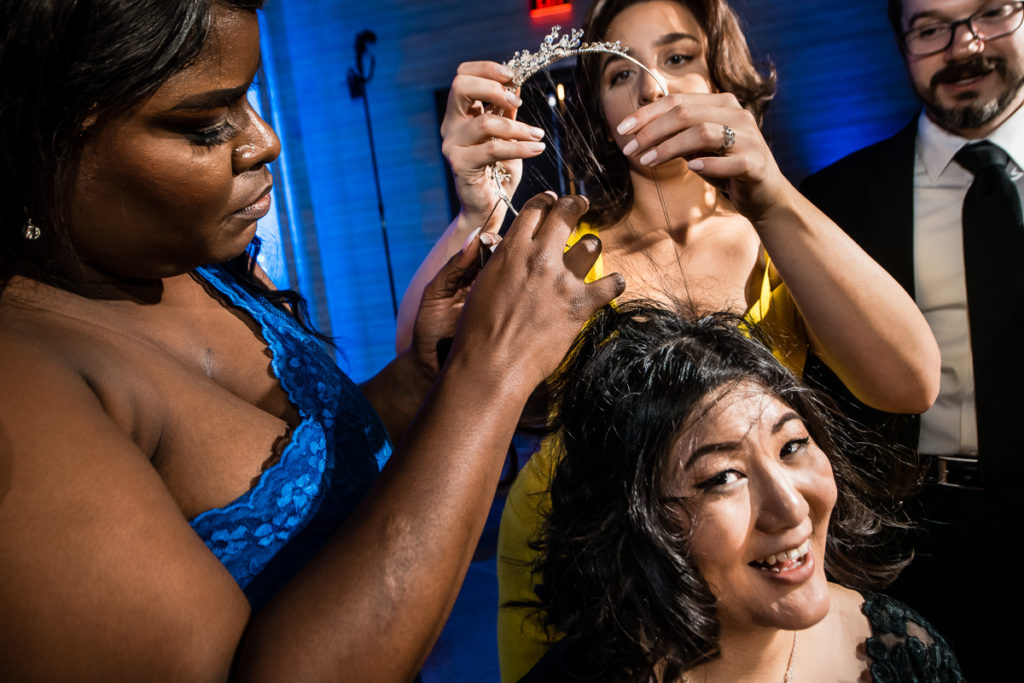 Congratulations again you two! Thank you for letting me share in your amazing day!