Becca, Chris, and I have been trying to schedule this photo session since March, shortly after Becca became pregnant with the couple's first child. With worries about fines for violating stay at home orders and public parks being closed, we ultimately rescheduled, and rescheduled again. FINALLY, it happened this past Friday… with Becca at 32 weeks pregnant! 
With all events canceled from COVID, it was my first time shooting outside of my home since February and I was legitimately worried I wouldn't even remember how to work the camera. However, it would appear that the long break has only made me more enthusiastic about making every photo that much more beautiful.
Lucky for me as well, Becca was a serious trooper during the session, and a true pleasure to be around. She hiked (in the stifling wet heat) at least a mile up hills and down steep slopes, even wading through 2.5 feet of water to get to a particularly appealing rock in the stream for a photo op at the end. In all that walking and talking, I had the privilege of learning a bit of hers and Chris's love story, and it was one for the ages. Too long to recap in detail, but these two have been best friends for 15 years and it was simply meant to be! 
All I have to say is that if Becca is THIS adventurous at 32 weeks pregnant, I CANNOT WAIT to photograph her wedding next year when she's fully her own person again! I feel blessed to have just this handful of clients whose weddings haven't gone as originally planned but have stuck with me through all of it. Let's just say 2021 can't come soon enough!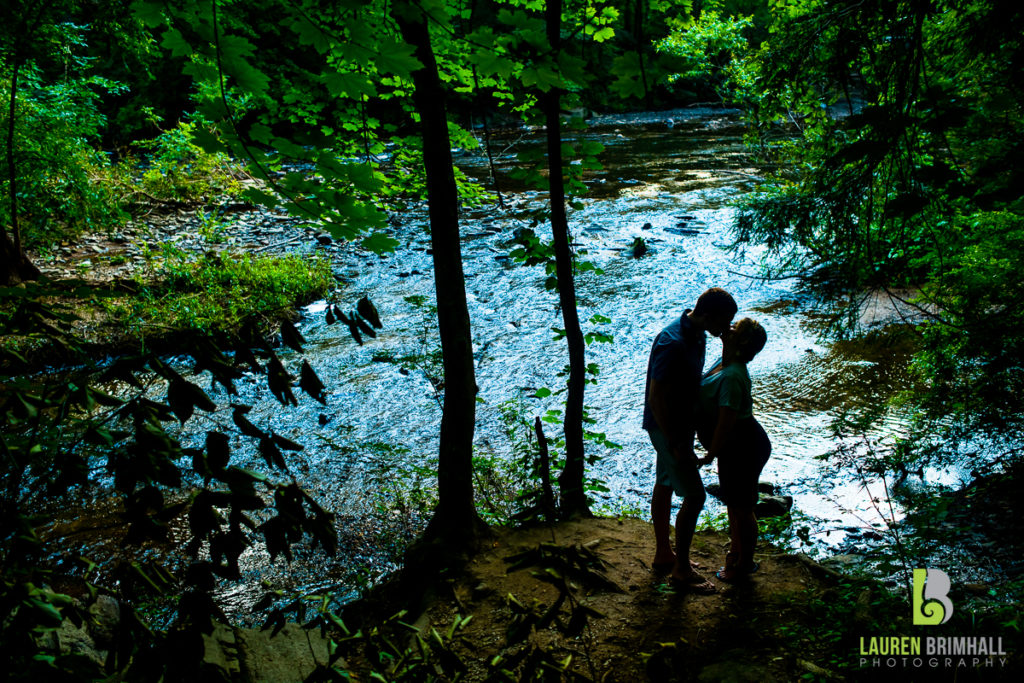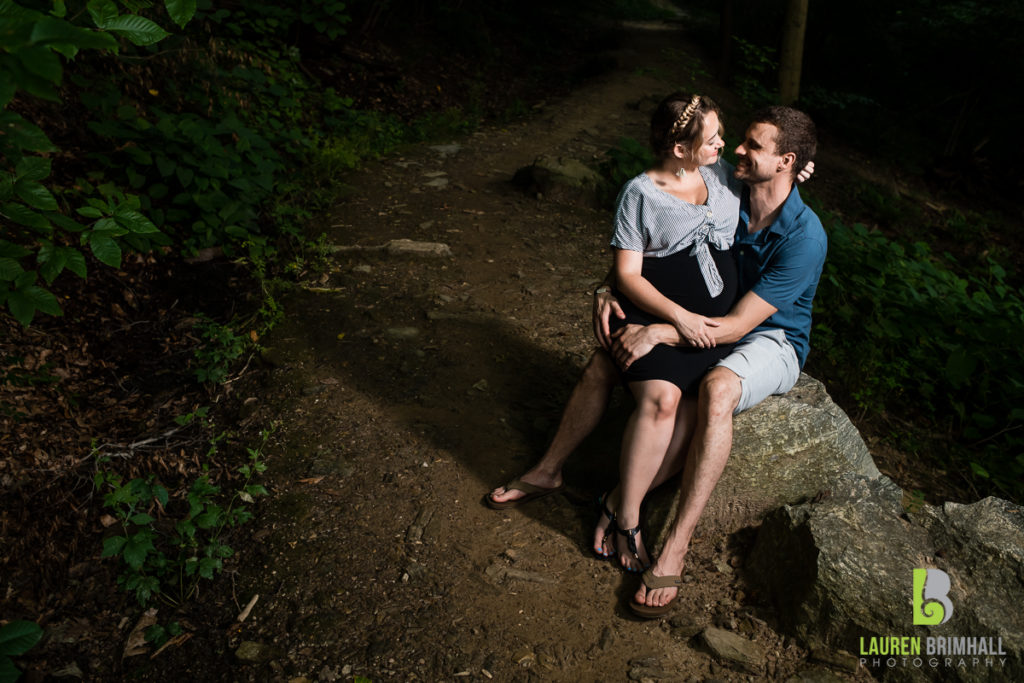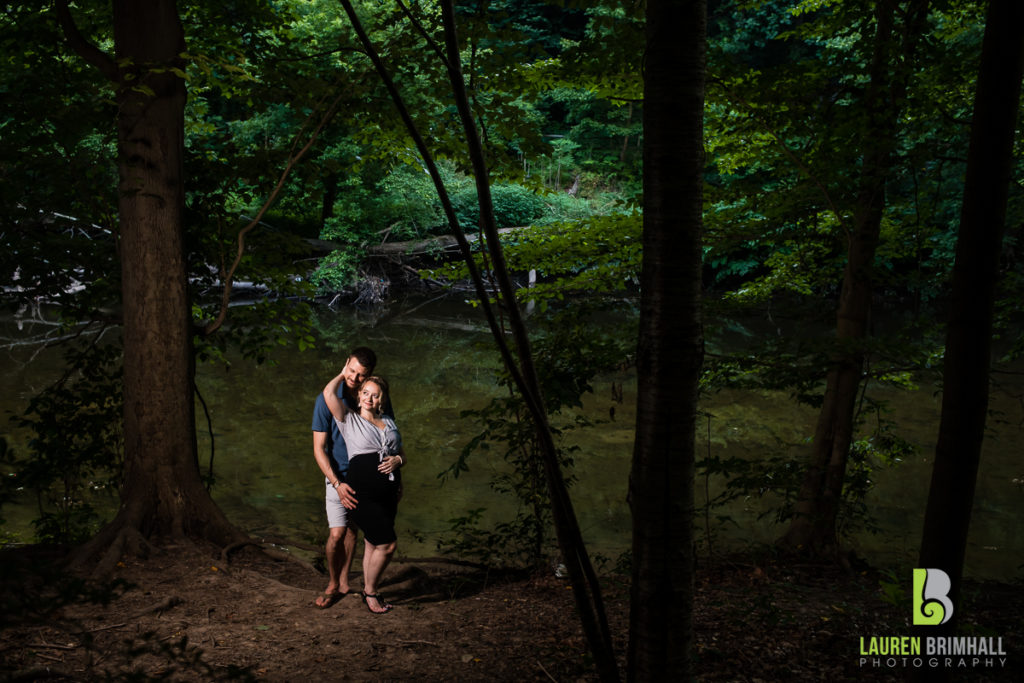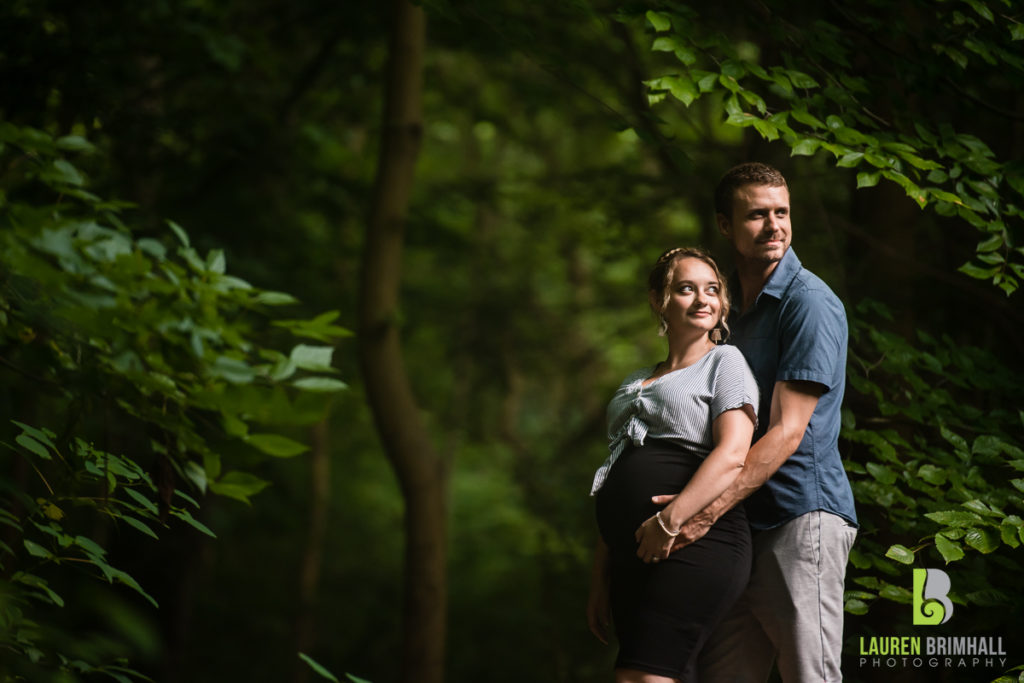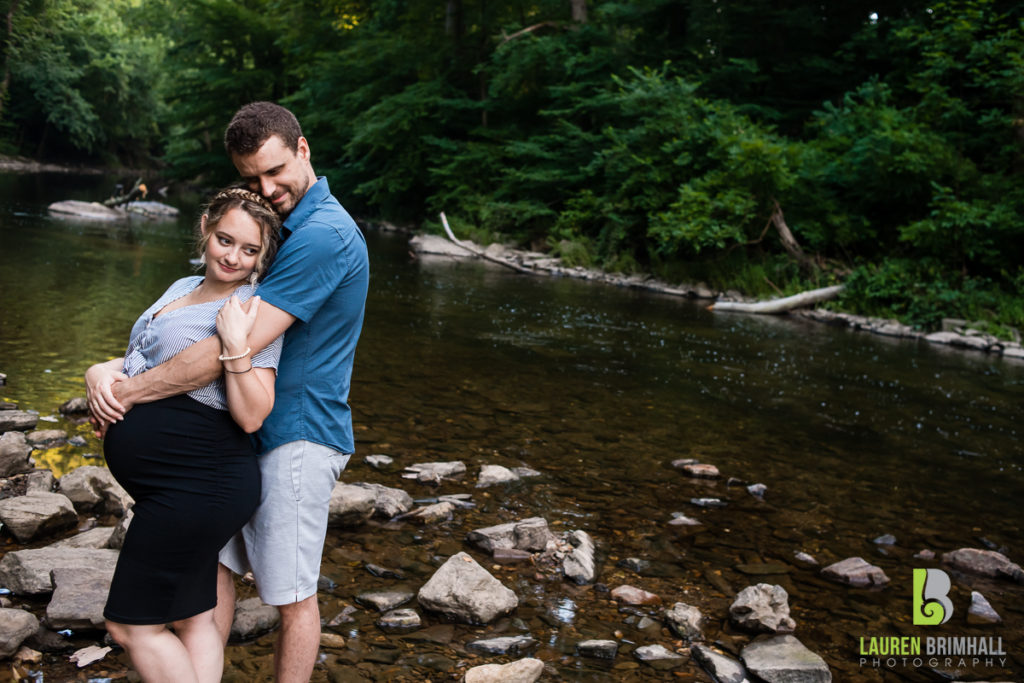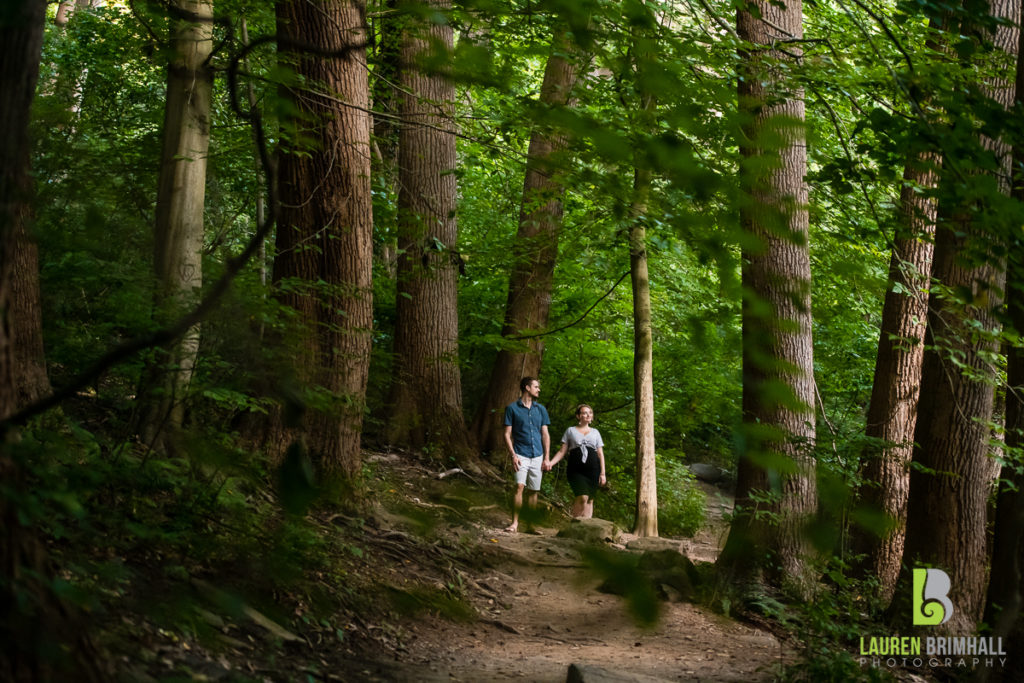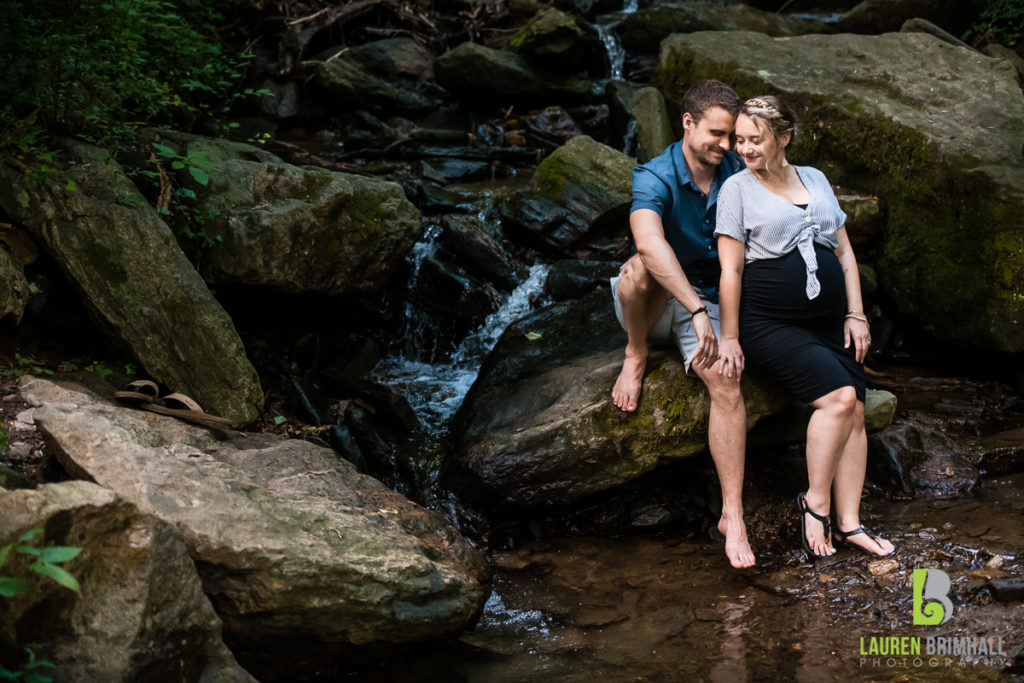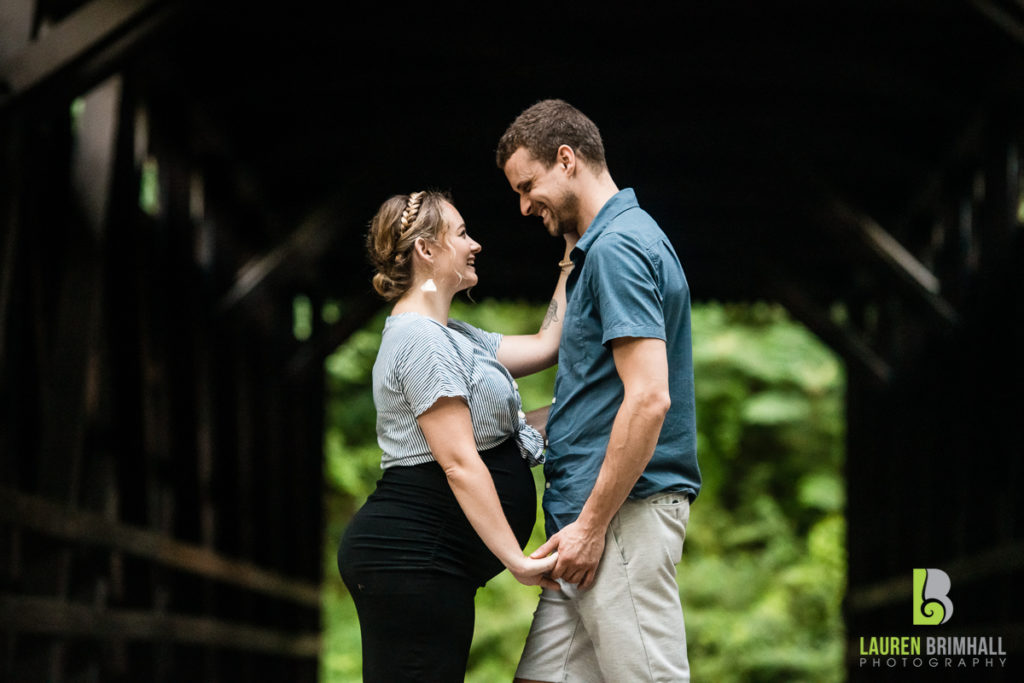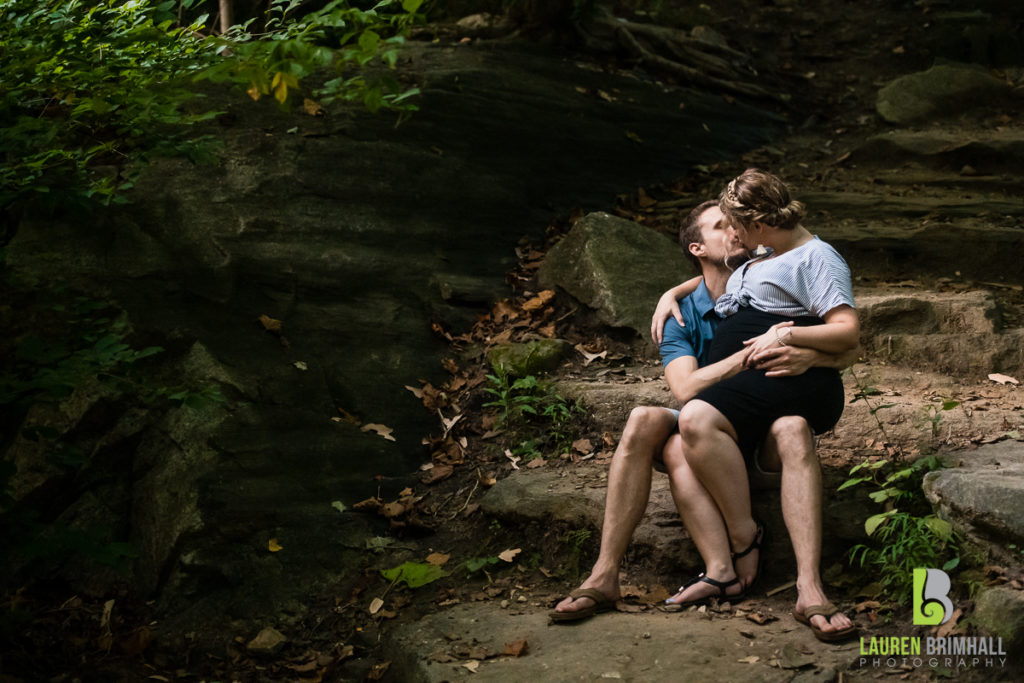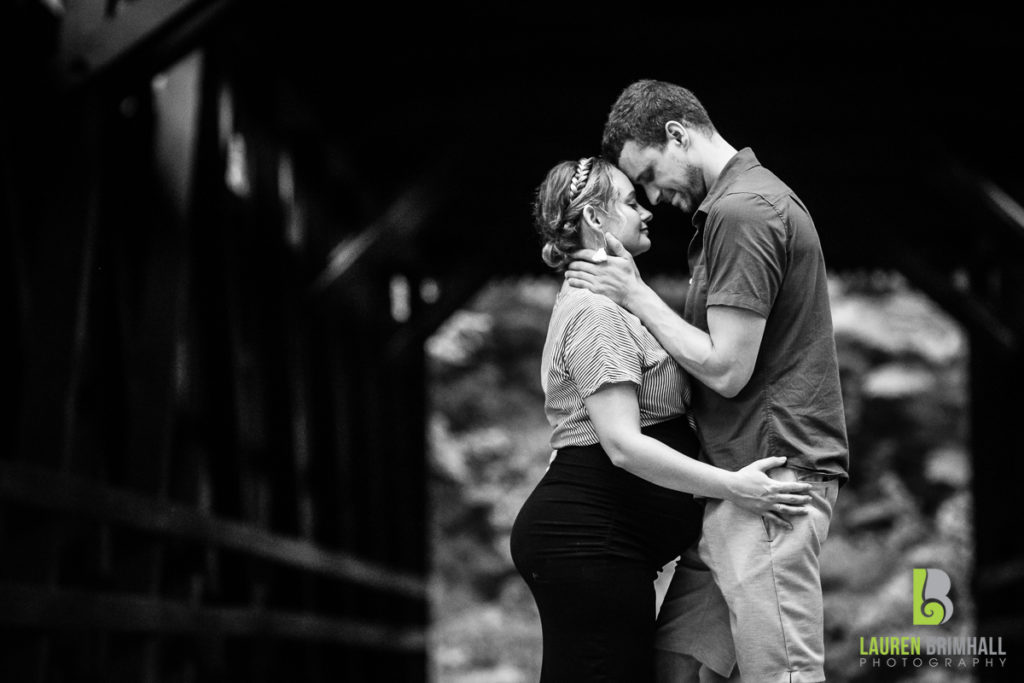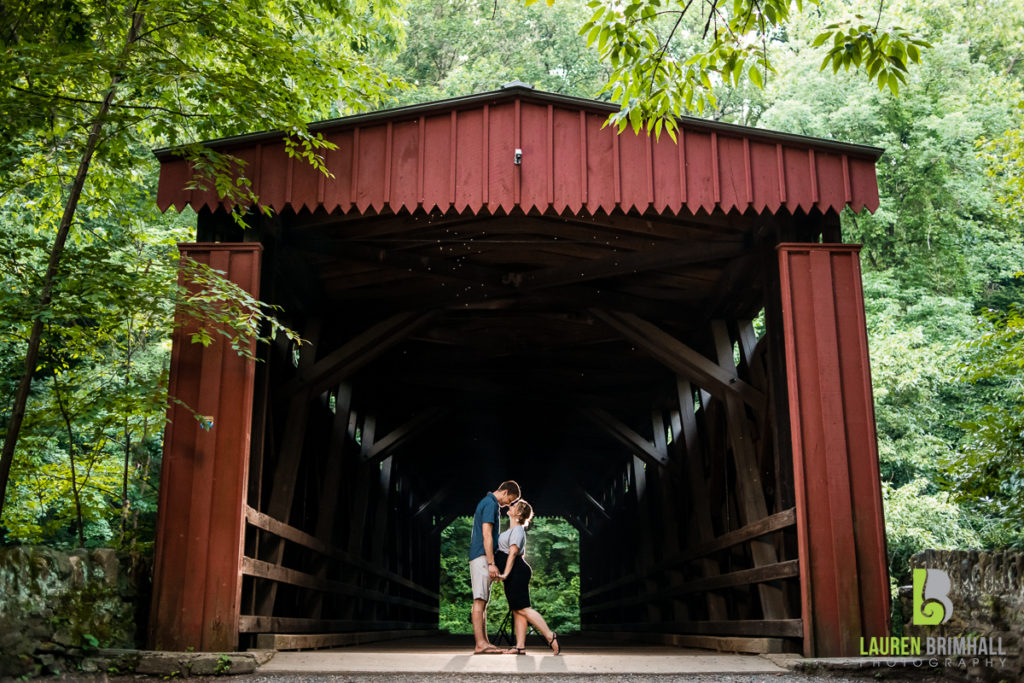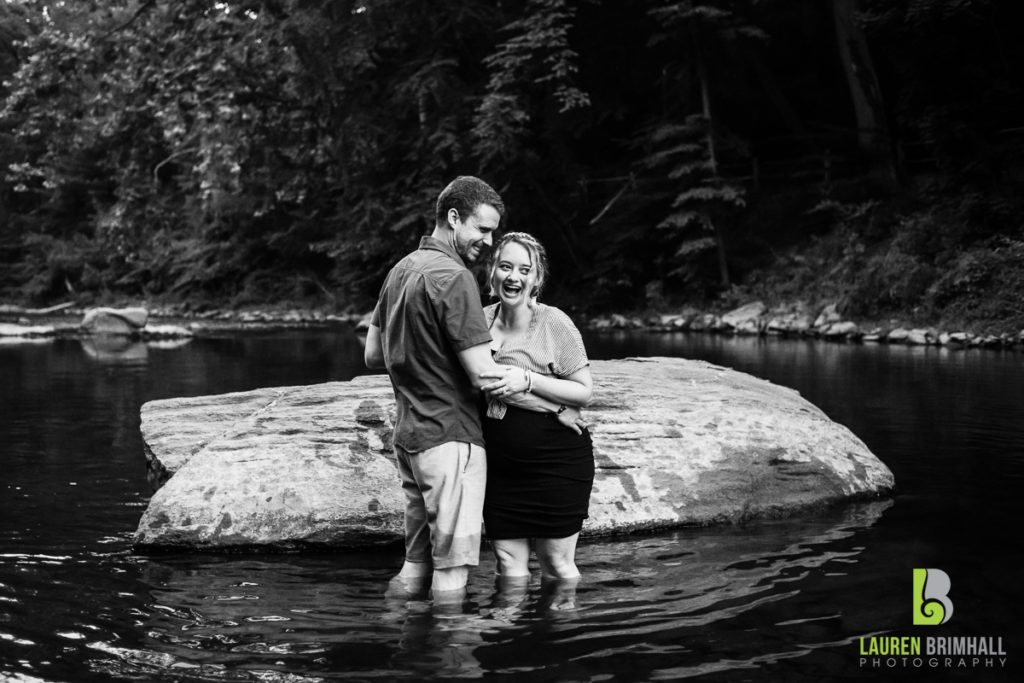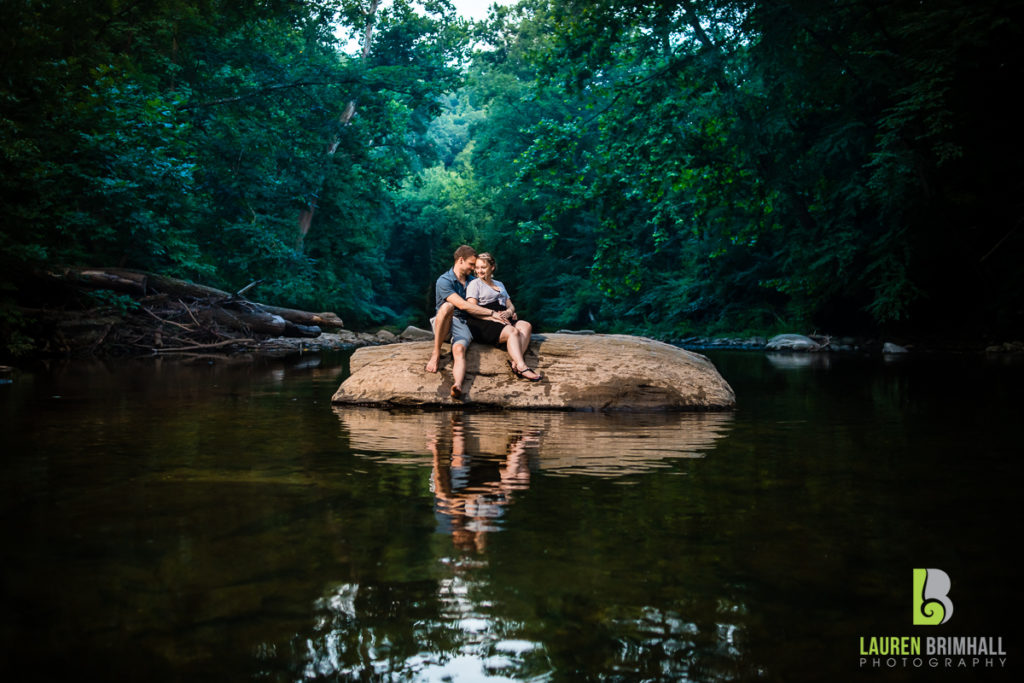 Thanks again for the wonderful evening you two!